An excellent option for solo travelers
My friends always give me that strange look when I announce my next solo trip; they do not realize that traveling without a partner can be as fun and enriching as a trip with the whole family –dog included–. I have always been a bit protective of my space and set special me-times around the calendar, as I treasure the moments that I can dedicate to myself. There are things out there that are simply best enjoyed alone!
I have visited Vallarta on several occasions (with family and friends) but I wanted to return as a lonely wolf. An intimate hotel was on the radar, one without crowds but rather with great taste and excellent service. I learned about Casa Velas from a couple of friends who planned their honeymoon in this small hotel and were fascinated. After staying here, I understood why.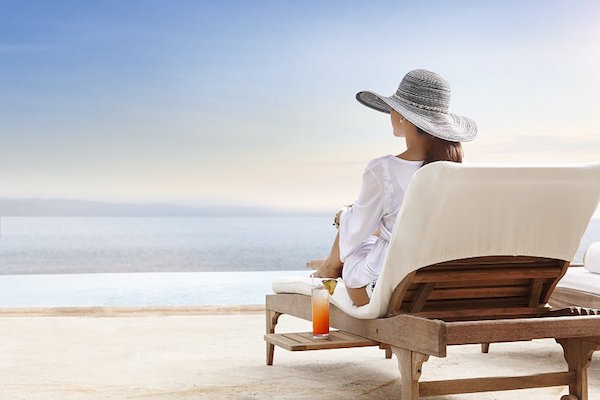 The superb Ocean Club
The suites are beautiful, with delicate pieces of Mexican art, warm tones, and terraces ideal for spending hours sensing the view of the gardens. The details I fell in love with, are those subtleties that can simply not be overlooked.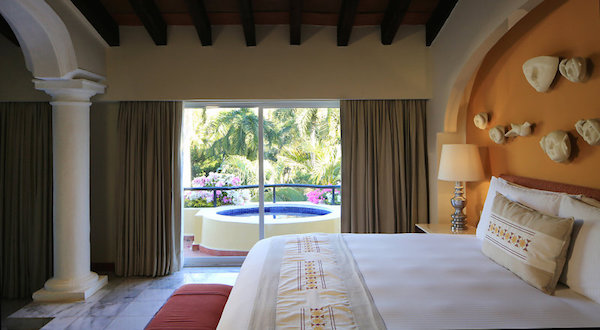 My perfect suite: Grand Class
Upon my arrival, I was assigned a Personal Concierge that accompanied me to my suite showing me the location of the main attractions while he asked with genuine interest about the reason of my travel, my food preferences, allergies and the rhythms I was looking for. The conversation was very pleasant, however, that brief talk was the trigger for a sublime experience in this hotel.
At the restaurants they knew beforehand about my nut allergy, so their suggestions always took care of it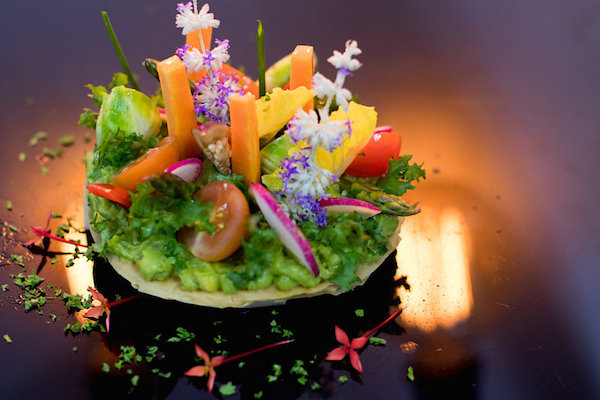 Organic vegetables in Emiliano Restaurant
In the pool they had the caution of keeping some distance to take care of every detail without interrupting my rest or my reading; at the Spa they noticed my fascination with flowers and invited me to create mandalas with bougainvillea petals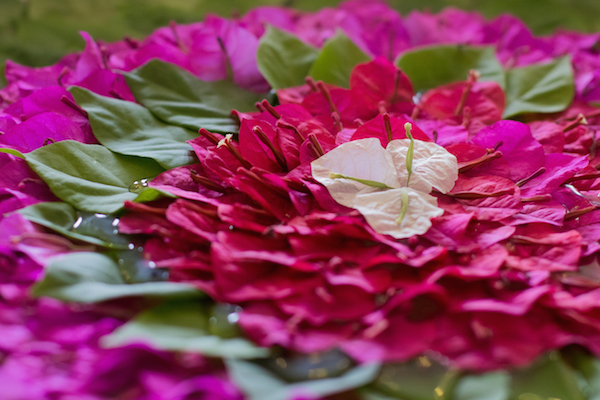 My beautiful mandala finished
Every afternoon I received an attentive reminder of the activities and soirée happenings that they organize on the main terrace and at the beach club –in case I wanted to join them–. I really enjoyed taking part in a few because one of the advantages of traveling alone is that you can meet new people.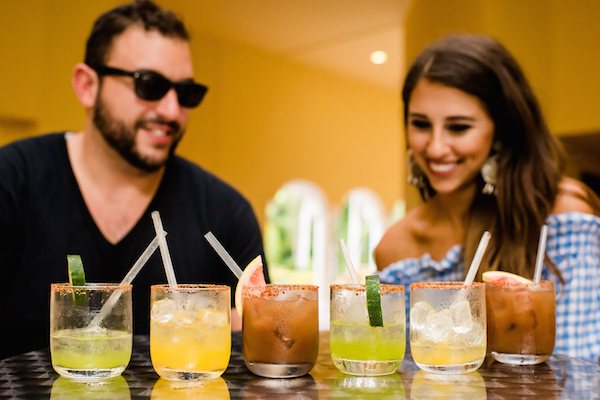 Gastronomic Soirées: perfect chance to make new friends
At this hotel, I also found a special perk that fits with my practicality; I like to travel light, and the handbag bar was the ideal accessory that perfected my outfit without taking up space in the suitcase.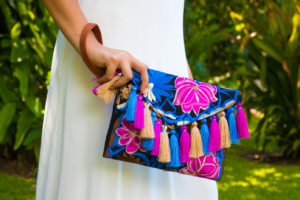 A beautiful handmade design
Every day was a delight at Casa Velas. Thanks for your warm attention, friends.
Review shared by Britany C. Recent guest at Casa Velas Hotel Boutique

Do you want to share an adventure of your trip to Puerto Vallarta – Riviera Nayarit?
Write to: contacto@vallartanayaritblog.com