The best of the best in Mexico's hotel industry
Our country has always stood out in the world of tourism for its most beautiful destinations, stunning beaches, and landscapes that amaze locals and foreigners alike. That is why, year after year, the digital platform Tripadvisor recognizes the Best of the Best in experiences, destinations, hotels, and restaurants in the Travelers' Choice Awards. This time, we want to fly to Los Cabos, where the resort that occupies the first place in the Best Luxury Hotels category in Mexico. Would you like to know more about it?
Luxury All-Inclusive resort facing the Sea of Cortez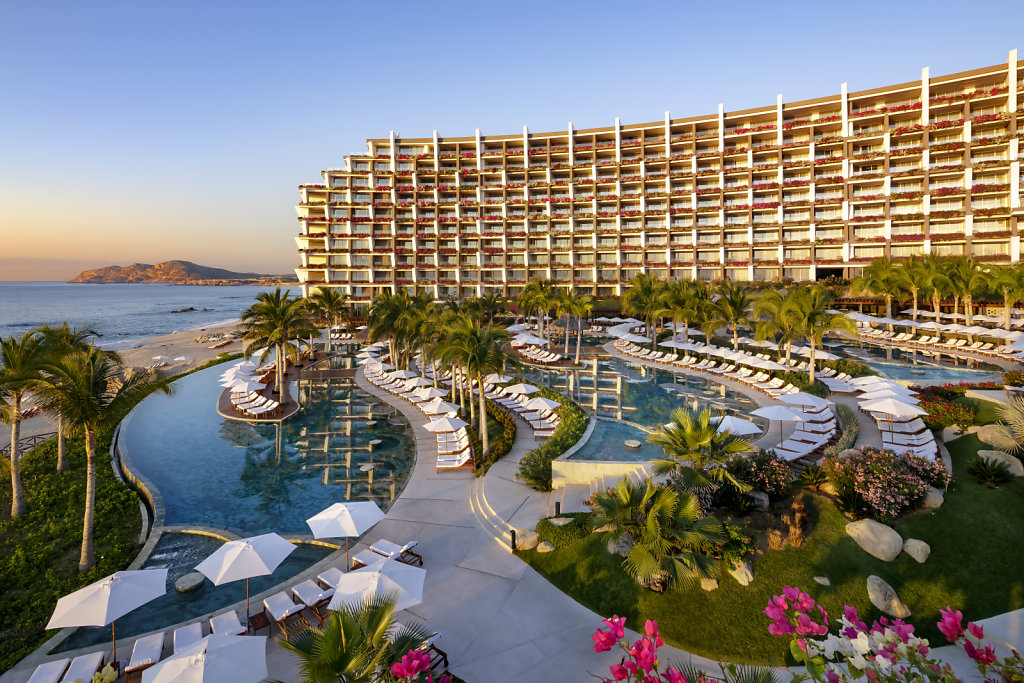 We're talking about Grand Velas Los Cabos, situated in a unique environment where the desert and the sea merge into an astonishing landscape. Its contemporary architecture and design blend perfectly with the natural surroundings, offering visitors unparalleled panoramic views. You can feel the meticulous attention to detail and warm hospitality when you step into the lobby.
Regarding gastronomy, Grand Velas Los Cabos offers top-notch restaurants led by award-winning chefs, such as Sidney Schutte, whose restaurant Librije Zusje in Amsterdam has been awarded 2 Michelin Stars.
As for activities, the resort has a wide range of options for adults and children to enjoy every moment of their stay. From arts and crafts for the little ones to tastings and culinary experiences for adults, as well as nightly shows for the whole family. Additionally, a newly renovated space for children is the Kids' Club, featuring a splash area and a garden for the little ones to enjoy their day. On the other hand, teenagers have their vacation spot at the Teens' Club, with high-tech gaming cabins, an illuminated dance floor, karaoke, a café, and games like air hockey, foosball, or billiards. Adults also have options to relax and enjoy, such as spa treatments and the remarkable Water Ceremony.
Why is this recognition important for Mexico?
Achieving first place in the category of Best Luxury Hotels in Mexico in the Tripadvisor Travelers' Choice Awards Best of the Best is a significant achievement, considering that only 1% of the properties on Tripadvisor make it to these prestigious lists. This recognition highlights the excellence in service and hospitality of Grand Velas Los Cabos and its ability to exceed the expectations of the most demanding guests.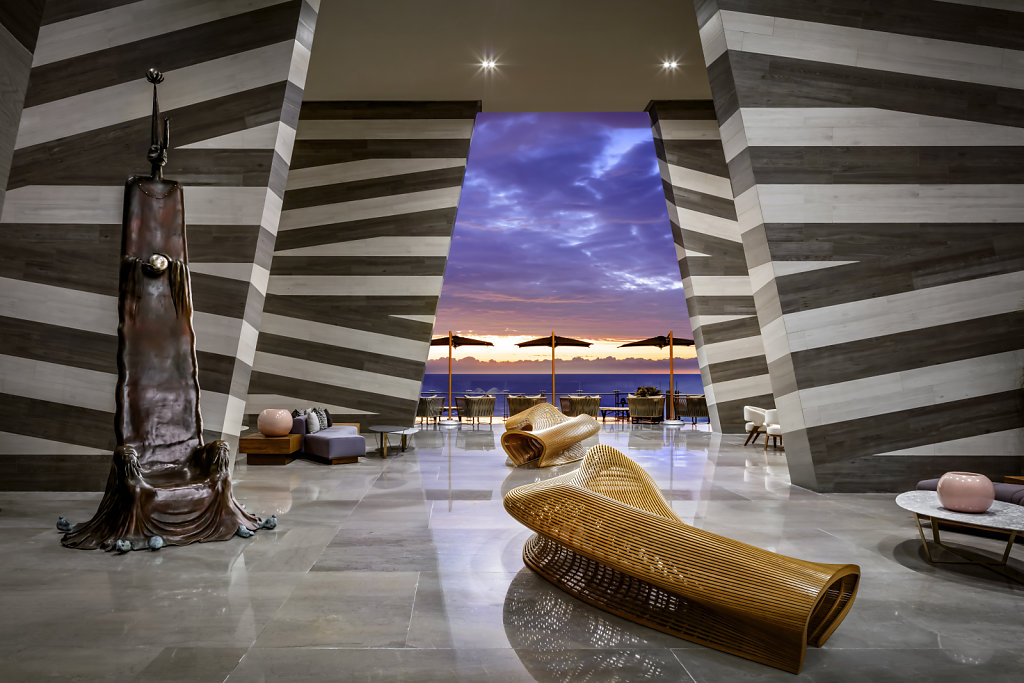 For Mexico, it means attracting more travelers from around the world to Los Cabos and the entire country. As additional information, Grand Velas Los Cabos belongs to the Velas Resorts family, which also has properties in our destination: Grand Velas Riviera Nayarit, Casa Velas, and Velas Vallarta. Each has its essence, but undoubtedly with warm hospitality and exceptional service. Have you visited any of them?