Riviera Nayarit Weather is a Year-Round Tropical Delight
Welcoming travelers with 330+ days of uninterrupted sun each year, Riviera Nayarit has some of the best weather in the world. Whether escaping the heat of summer or cold of winter, the annual average temperature of 77º F (25º C) is vacationer's dream.
Perfect Weather All Year – Riviera Nayarit Weather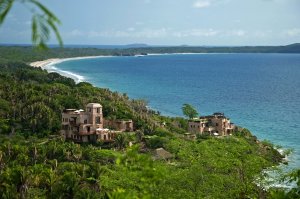 Sharing the same latitude as Hawaii, the northern stretch of Banderas Bay boasts a full calendar of stellar weather for beach bumming, adventurous recreation, and sunny escape all year. Technically, the weather in Riviera Nayarit is sub-humid, meaning the Sierra Madre Mountains that edge the golden coastline are lush with tropical vegetation and diverse, exotic wildlife. The annual average temperature is a lovely 77º F (25º C), with 330+ days of pure sunshine each year.
What to Expect When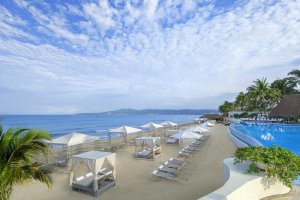 While the weather is nearly perfect year-round, it does help to know when you might encounter cooler nights, a rainy afternoon, or fog that's a photographer's dream. To help you plan your getaway and what to pack for your stay, here are a few patterns that tend to hold true:
The "rainy season" is June-November. Rain in the Riviera is an afternoon affair, as clouds roll in after sunny mornings, cooling summer days that get as warm as 90º F (32º C). The highest chances for precipitation are July-September.
The "dry season" is December-May. On average, the sunniest months correlate with the busiest time of year in Riviera Nayarit, November-April. Expect high temperatures up to 80º F (26º C), with nights dropping down as low as 62º F (16º C).
Chances for fog peak September-November. If you're hoping to snap some award-winning pictures of fog dramatically shrouding Sierra Madre peaks and remote mountain villages, be sure to visit in the fall, when there's about a 50% chance of low clouds on a daily basis.
June is the hottest month, January the coldest.
Book now your vacation in Riviera Nayarit here: hotel in Riviera Nayarit