Helpful Puerto Vallarta Packing Advice – Clothing & Accessories
When it comes to your upcoming PV getaway, would you have thought to pack an extra swimsuit, light sweater, snorkeling t-shirt, or collapsible cooler for the beach? How about a small backpack for adventures? Here's your guide to packing for paradise.
Plan Your Wardrobe with Valuable Puerto Vallarta Packing Advice
The best advice anyone traveling to Banderas Bay should follow is pack light. Who wants to start their tropical vacation lugging massive amounts of luggage to and through the airport? Thanks to the perfect year-round weather in Puerto Vallarta, packing clothes promises to be the easiest part of your travel preparations. That's because the annual average temperature is a lovely 77º F (25º C), with 330+ days uninterrupted sun. Specifically, winters range from 62-80º F (16-26º C), while summer's get as warm as 90º F (32º C), meaning it's never hard to pack light.
For the Beach

First and foremost, pack at least two swimsuits. Why? Because no one wants to put on a cold, wet and sandy suit before jumping in the pool. Other things to remember include a pair of cheap sandals or flip-flops, a hat, sunglasses, shorts, t-shirts, tanktops, and some form of cover up (linen pants for men, a sundress or sarong for ladies).
For Adventure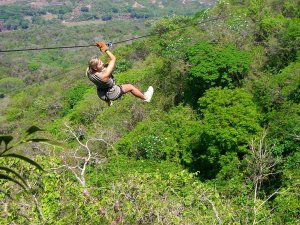 No matter what, you're going to want a pair of comfortable walking shoes to explore the streets of PV. If ziplining or hiking is in the cards, upgrade to a tough pair of boots. Amphibious "water shoes" are great for river running and carefree swimming as well. Old t-shirts also add a great extra layer of sun protection when snorkeling.
For a Night on the Town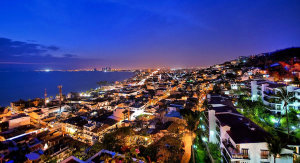 After the sun goes down, you'll always want to be prepared with something slightly warmer in your luggage (long sleeves, pants, a light sweater or sweatshirt). The same can be said if venturing inland to the mountains or out on a boat. As for upscale restaurants, bars and clubs, just dress to impress.
A Few More Things to Make Travel a Breeze
Whatever you plan on doing, try and think ahead. Venturing to off-site beaches? Pack your own towel, a collapsible cooler, mp3 speaker, a bottle / wine opener, as well as a few large sealable bags to keep the sand and water out. Another important thing to remember is that you're going to need a place to stow your wallet, sunscreen, camera, and the like during treks and adventures, so stuffing a small backpack in your bag may be one of the best decisions you'll make.