Pre-Departure Tips for Travellers Flying From Gatwick to Puerto Vallarta
A couple of recent lists documenting the best beaches in the world, compiled separately by two established publications, ranked two of Puerto Vallarta's most frequented shorelines in the top ten. Hidden Beach, placed 10th in the World's Best Beaches by The Guardian, and Sayulita Beach, ranked 8th in Mexico's Best Beaches according to Travel + Leisure, stating that they are some of the most idyllic beaches on the planet.
It comes as no surprise, then, that the amount of flights to and from Mexico from one of the UK's busiest airports have had an increase of 15.9%  over the last couple of years.
A one-way trip takes approximately 15 hours from London's Gatwick Airport to Puerto Vallarta, hence, serious planning is required before embarking on such a journey.
Preparing for Entry to Mexico
If you're from the UK, travelling to Mexico, then you won't require a tourist visa, but a Tourist Card is needed. One can be obtained by filling out an immigration form on-board the flight or upon arrival at the destination's airport. Remember, though, to be cautious of people posing as immigration officials within international airports and just head straight instead to the immigration office.
There is, however, a special kind of visa if a traveller plans to undertake some specific eco-tourism activities like caving or entomology. Should the tourist have to schedule similar adventures, he/she may contact the Mexican Embassy in London for assistance.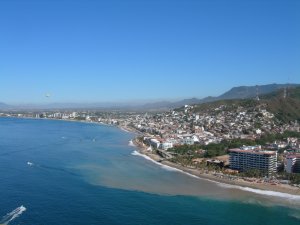 Going to the Airport and Preparing for the Flight
It is recommended to book a dedicated car bay way ahead of your departure date. Around 48 hours prior would be ideal to safely secure a parking spot as Gatwick Airport has hundreds of flights in operation each day. A recommended method to source car parking at airports is to find the right option that suits the duration of your vacation. Parking4Less states that Gatwick Airport has 2 standard options available to flyers at both its North and South terminals. These are: short stay parking, ideal for vacation less than 3 days; and long stay parking, for people who are away for 3 days or more; each of which are further classified as either self-park or valet service.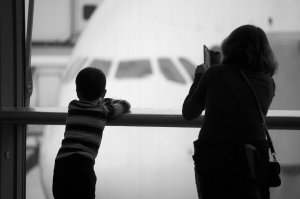 Additional information
Airlines offer free perks ranging from gadgets such as headphones and travel adaptors, to personal comfort items like blankets and socks. Thus giving the opportunity to consider leaving things like coats at home or in the car due to the warmer climate of PV.
In line with the above statement, it is advisable to shed that extra baggage weight and take advantage of the benefits of having less luggage while in transit because chances are, they won't be that much of a use upon reaching Puerto Vallarta. Many of the tours are extremely popular for tourists so the chances of needing coats in the warm climate or various technological gadgets are slim.
Bear in mind that thorough preparation will allow travellers to maximise their stay in Puerto Vallarta. Less hassle means more time to enjoy some of the wonderful beaches on offer like the aforementioned Hidden and Sayulita beaches.