New flight route from Winnipeg to Puerto Vallarta by Swoop Airlines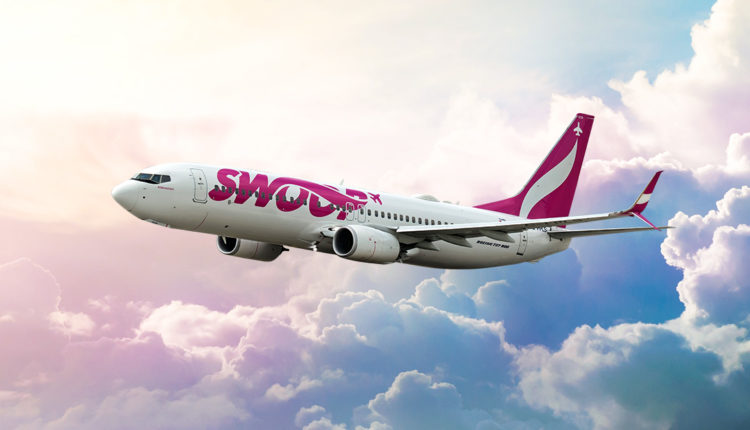 Due to the cold Winters that tend to overwhelm Canada, Swoop airlines operated by WestJet Airlines have recently launched a new flight route. Commencing on Tuesday, December 10th, and until April 21st, 2020, this weekly direct flight will connect Winnipeg with the sunny bliss of Puerto Vallarta.
Winnipeg, the capital of the Manitoba province, is home to 730,000 residents, with a climate that drops to -2 ° F during the Winter seasons; it is considered one of the coldest cities in the world. Due to these severe Winters, locals choose to travel to warmer destinations outside the country, among which Puerto Vallarta is one that delights with its incredible tropical climate.
This new route is designed to allow more Canadians to indulge in exciting attractions in Puerto Vallarta during the Winter season, said Javier Aranda Pedrero, general director of the Tourism Trust.
The Winnipeg route to Puerto Vallarta is part of a recent expansion by Swoop Airlines that are operated with Boeing 737-800 aircraft. Each with a capacity for 189 passengers, therefore it is expected that this season Puerto Vallarta will welcome 1,189 new travelers. This new airline route will allow residents of Manitoba to indulge in the glorious beaches and friendly atmosphere that Puerto Vallarta has to offer.
December is full of attractions and traditions to celebrate the New Year's festivities, among many other experiences that can be enjoyed in this paradise.