The Best Hotels for Kids in Vallarta-Nayarit
Planning your vacation down to the last detail is important, and even more so when traveling with children. Each aspect of the trip needs to be carefully considered with their needs in mind.
Traveling with kids means staying alert and aware of everything they do, and this can mean that parents never get a chance to fully enjoy. Fortunately there are many hotels that offer special services just for kids.
For adults looking to rest and relax in Puerto Vallarta and the Riviera Nayarit while their children enjoy as well, I present the best hotels for kids that the region has to offer. .    
Grand Velas Riviera Nayarit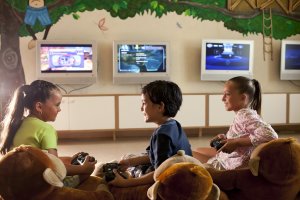 We begin with what to me is the best option for accommodation with children. The resort offers Baby Concierge service; people trained to provide you with everything necessary to keep baby happy. Then there is the Kids Club (for ages 4-12), with a videogame and movie zone; we know that in today's world kids can't live without technology but the club also offers outdoor activities like soccer, kickball, games in the pool and much more.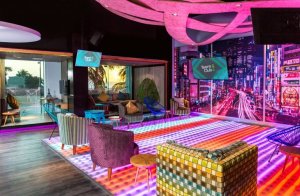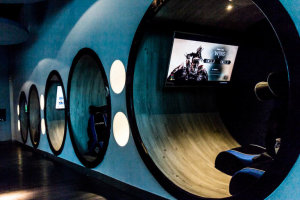 To cap off this resort, there is the Teens' Club (for ages 13-18), an area where even an adult (like me) would want to stay and play, whether it's foosball, pool, air hockey or the amazing cabins with special seats for playing Xbox. It also has a cocktail bar (non-alcoholic) and the lounge area is perfect for talking and making friends from all over the world.
Velas Vallarta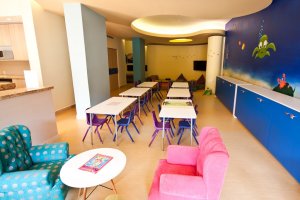 This resort has the Kids Club, an area exclusively for ages 4-12. The facilities are very safe and little ones will have a great time in the videogame and movie area. There is a calendar of daily activities ranging from board games, water balloon wars, bingo and loteria, to tennis lessons, fabric painting, face painting and much more. There's also a pool where even the littlest kids can jump in and splash around.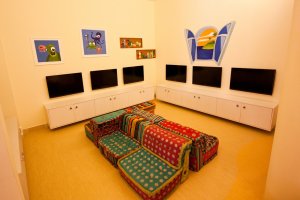 Both of these hotels are All-Inclusive with all services mentioned above included in the rates.
So now you know my two recommendations for the best hotels for kids in Puerto Vallarta and the Riviera Nayarit, and your trips with kids will be much easier. You can leave them having fun and enjoying time with kids their age, while you enjoy the destination's beauty and tranquility.
For more information about the hotels, visit: GrandVelasRivieraNayarit and VelasVallarta