13 Things We Tend to Forget When Traveling to the Tropics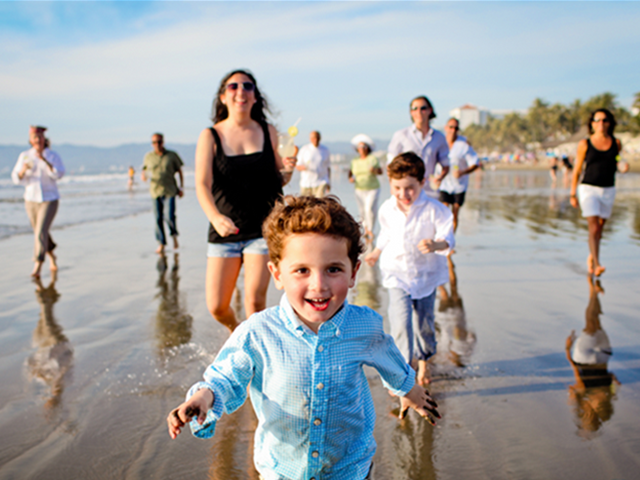 Translated by Nyima Bieber
Between the excitement of traveling and having to think of everything that needs to be done before we leave, it's easy to forget about a few things. Some of them we plan to do when we arrive (and then don't), or we don't consider them to be as important as they really are.
If there's anything I've learned during my beach vacations (most of them to the Mexican Pacific and places like Vallarta-Nayarit, or Cancun and Playa del Carmen in the Caribbean) is to carefully plan to avoid all of those little things that have the potential to put a damper on a fantastic vacation:
1. Accidents can happen; never travel without a first-aid kit.
As small as it may be, it's always good to bring essential items like bandages, gauze, hydrogen peroxide, rubbing alcohol and pain relief pills. It might seem like a good idea to buy them at the hotel but sometimes these simple items and medications cost double or triple what you'd pay at home.
2. Avoid eating too much.
Yes, going on vacation is about enjoying and trying everything, but you don't have to overdo it. It's not just about vanity or "ruining your figure", it's about feeling well and avoiding stomach issues.
3. Fans, facial towels and moist towelettes.
These need little explaining- something to refresh you and give you some relief from extreme heat, especially when you're out and about.
4. Bring comfortable shoes (even if they stay in your bag).
Maintaining a glamorous look at the beach and in the tropics is a real challenge; for women who want to wear high heels, here is some advice: bring a pair of flats (the most comfortable ones you have) in a bag that you carry with you. You never know when you might need them.
5. Plain water doesn't always quench your thirst.
I don't know why but this happens: you drink liters and liters of water and it just doesn't do the trick. What I recommend when your thirst is uncontrollable is a "rusa"; a common drink available on the beaches of Mexico, simply composed of mineral water, lots of ice, lime and a pinch of salt.
6. Never walk close to the ocean if it's choppy or the red flag is raised.
Not to limit your fun, but if there's a red flag or the surf is pounding, walking close to the water can become truly dangerous; not only can you lose valuable items you're carrying (this happened to me), but you can fall, or in the worst case scenario, get pulled under by the waves.
7. You're not allowed to get up late.
Being on vacation doesn't necessarily mean it's time to sleep or lay on the beach all day. If that is your intention, then it's very respectable! But I recommend getting up early to enjoy everything the destination has to offer. You'll be able to see many different places and take advantage of the chance to enjoy guided tours and walks.
8. Enjoy the local culinary delicacies.
Don't stop at a McDonald's or Carl's Jr. for lunch; sincerely, it's a waste of time and money. Get to know the culinary culture of the area! Exploring new flavors is one of the most interesting things in the world to do, because aside from meeting a necessity, it's a pleasure!
9. Repellent is important.
Not all hotels offer it, but you should always carry some because at night in the tropics the mosquitoes come out in droves, and in the daytime the bees can bother you as well.
10. Dry yourself well.
When at the beach we are exposed to water the entire time; it is very common for a fungal infection to develop on your feet, or your skin to develop a reaction to the humidity. After swimming or bathing, keep your feet in the fresh air until completely dry. Bringing along a cream or ointment for this is also a good idea, especially for sensitive skin.
11. Baby oil and aloe vera.
If you want to avoid peeling and make your tan last, baby oil is one of the most recommended options. It moisturizes the skin and helps it maintain its color without flaking (CAUTION: don't use it for tanning, only after your time in the sun. If you use it in the sun you will literally end up fried). Now, if you are one of those people who end up red like a tomato with a painful burn, aloe vera is the ultimate antidote for irritated skin.
12. Don't bring any gadgets or electronic devices to the beach.
It's very simple; you don't need your cell at the beach unless it's completely protected from the water and you want to take a lot of photos. The same is true for tablets, digital cameras and other devices. They can fall in the water and- bye! If you're unable to protect them to the maximum, avoid the disappointment of a ruined tablet, cell phone or iPad.
13. Don't forget a nail clipper and razor.
Nails grow very quickly in a humid climate as does body and facial hair, making these items essential. If you're a woman who likes to have her nails painted, nail polish, consequently, becomes vital; water, chlorine and sand make polish chip off more quickly than at home.
I hope this advice helps you better plan for your trips- happy travels!
¿Buscas la versión en español?
Published on Riviera Maya Travel Blog