The Wind Festival in Bucerias 2014
Translated by Nyima Bieber
Now in its 5th year, the Festival del Viento, or Wind Festival in Bucerias is set to take place from May 15th-18th, adding to the list of sporting events held in the Bay of Banderas.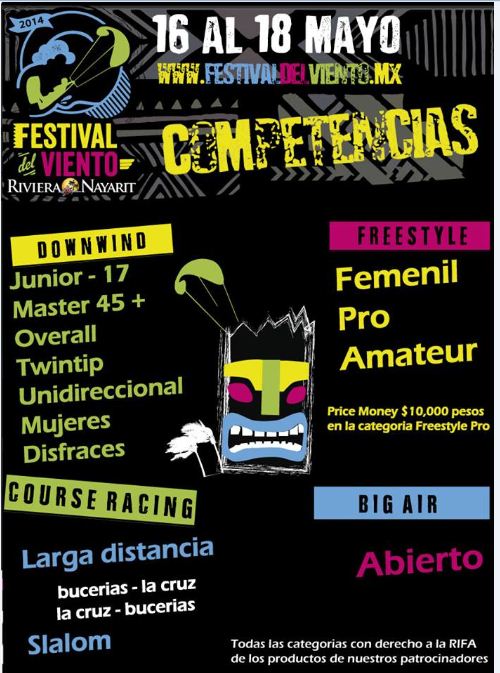 Kitesurfing is the main focus of this event, organized by the Mexican Kiteboard Association. This extreme sport brings around 200 competitors to Bucerias (a small town about 30 minutes north of Puerto Vallarta) to compete in various categories.
For those who are unfamiliar with the sport,
Kiteboarding is practiced with a surf-like board that is pulled by a large kite attached to the rider. It can propel the surfers at great speeds as well as launch them high into the air.
The event categories are DownWind, FreeStyle, Course Racing and Big Air. The funds raised through participant registration will be used to promote and spread information about the sport in Mexico. The general public can enjoy the event as spectators on the beach; access is completely free and food and beverages will be sold at reasonable prices.
It's a great show to see the colorful kites against the sea from Bucerias to La Cruz de Huanacaxtle in a race defined by the force of the wind and the abilities of the competitors.
Don't miss out on this unique experience in the Bay and the chance to enjoy an excellent weekend at the beach- the FreeStyle category in particular is sure to be extra-exciting. An elimination round will be held first and the final competitions will be held on the 18th. I have no doubt that after seeing so many somersaults and acrobatics you'll want to try it.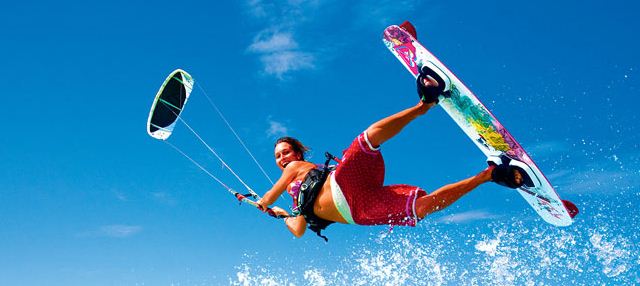 Write us a comment about what you tought of the event, or which other Puerto Vallarta sporting events you'd like to go to.
¿Buscas la versión en español?