Whale Watching in Vallarta-Nayarit
I was getting ready early in the morning for a new adventure in town -after a great Saturday I couldn't let my Sunday be anything less than an interesting and fun day. I took a bus heading towards the
Vallarta Adventures
headquarters in
Nuevo Vallarta
. I actually showed up 15 minutes before my
tour of whale watching in Vallarta-Nayarit.
–
Once there, they kindly offered us a continental breakfast. At 8 o'clock on the dot our tour guide Nikki took us through to the boat. We were around 20 people, all excited to see
humpback whales
. The tour started with an amazing view of
Banderas Bay
as we got further from the coastline; the sun was just rising, and the light was accentuating this gorgeous sight.
Along the way Nikki was explaining some important facts about humpback whales. They come to warmer waters to mate and give birth from mid-September to the end of March. During this period males can have multiple partners (it's like Spring Break for them), and they do not eat during the entire time; they only eat while they are in the North Pole. Lastly, the calves are the ones that tend to interact more with the boats.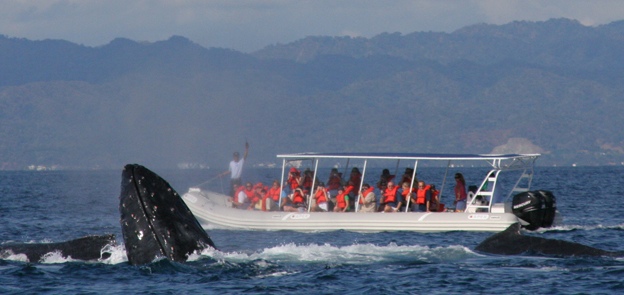 After 20 minutes of being off-land and with the help of
Vallarta Adventures'
airplane our captain soon located the
whales
. We could see two
whales playing
around, very near to us; it was fascinating how these two mammals were interacting with each other. The second whale we encountered was located closer to
Puerto Vallarta
; it was a male trying to get the female's attention by doing the tail slap- the water was splashing everywhere, making a great show.
Near the end of the tour, while we were enjoying our snacks, a mom and her calf came close to us as if they wanted to pose for all of our final pictures- it was an once-in-a-lifetime experience. This event not only helps to preserve this species but also creates awareness of all the different consequences of humans' actions on the environment.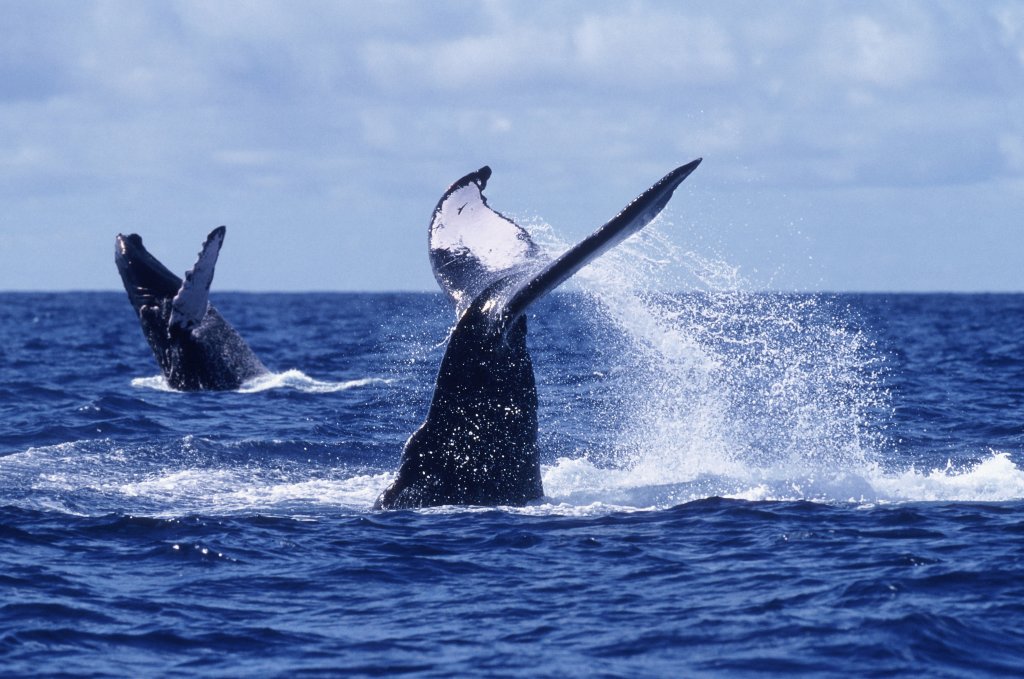 I highly recommend this tour; you should go if you find yourself around the bay.
Vallarta Adventures
offers an excellent tour with Nikki, a zoologist who is passionate about
whales
and transmits her enthusiasm to all who take her tour.