Walking to Las Animas Beach
By Javier Machain
Translated by Nyima Bieber
When visiting Puerto Vallarta and Banderas Bay, you'll have the opportunity to experience natural tourism attractions during tours offered by local companies; you can take part in a wide variety of activities such as boat rides, zip lines (canopy tour), snorkeling and many more. However, if you prefer to enjoy the natural surroundings in a free and easy way at your own pace, certain activities and areas can be accessed free of charge.
One of these activities is the walk toward Playa Las Animas, or Las Animas Beach. The conventional way of getting to the beach is by water taxi, but if you have a more adventurous spirit, don't hesitate to set off on foot- it is an experience that will keep you in touch with nature at all times.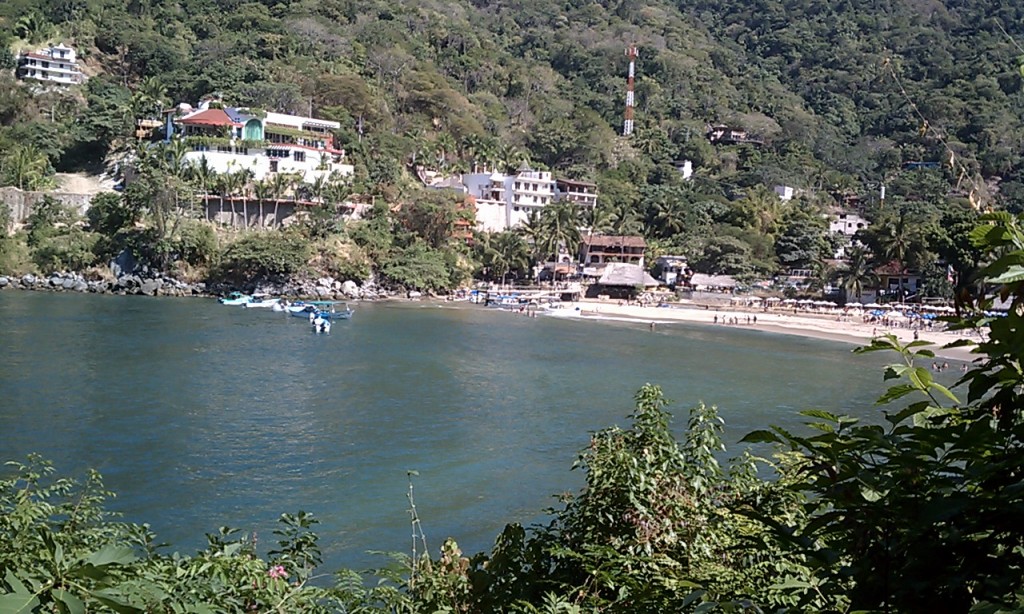 To get to Playa las Animas you first have to get to Boca de Tomatlan, either in your own car or by public transport. The bus can be taken from the stop between the streets of Basilio Badillo and Constitución. When you get to the stop you should be able to quickly recognize the white and orange busses that depart every 15 minutes to Boca de Tomatlan. The fare is $7 pesos each way.
Once you arrive you'll need to go down to the beach area, by walking towards the mountain on your left. Depending on the time of year you visit, you may need to cross a river. It's actually very easy to get to the right place, but if you're unsure of where to go, you can ask the locals and anyone will kindly respond with directions.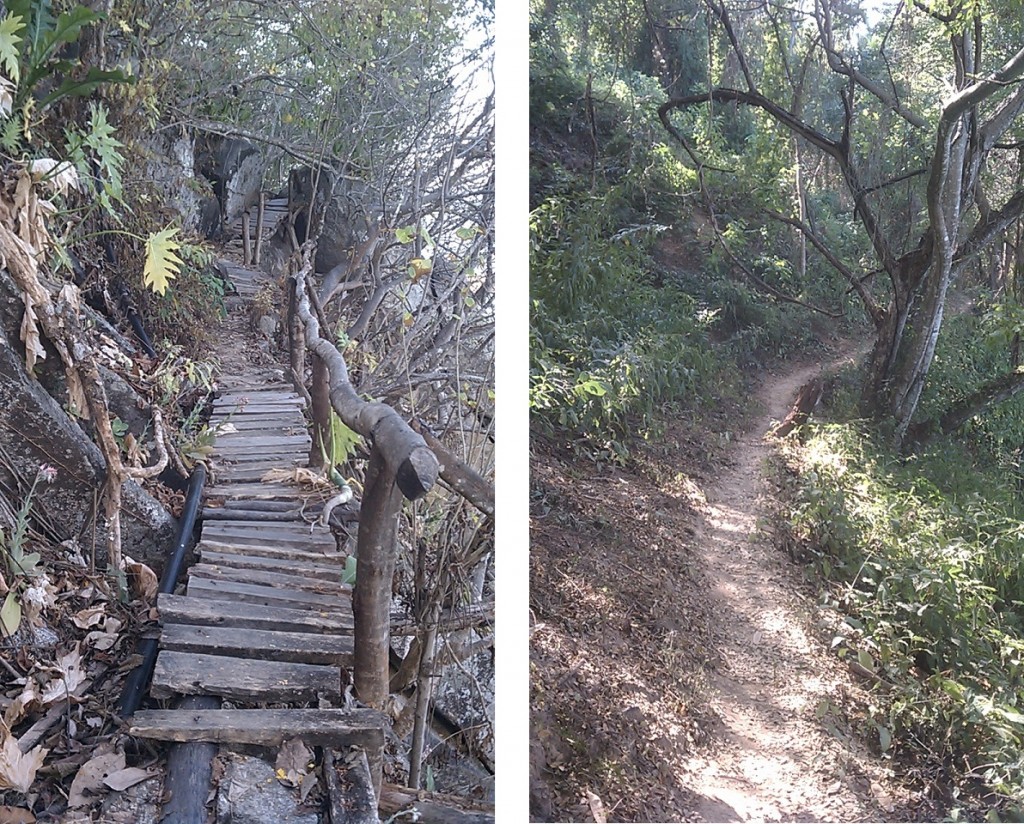 At the bottom of the hill you just have to climb a few stairs and keep going to your right- this is where the real adventure begins! Follow the stone path that will take you through the jungle until it turns into a dirt path. At this time the only companions on your trip (aside from your friends, if you go in a group) will be small lizards, butterflies and other insects from the area.
It should definitely be mentioned that you must be in good physical condition for this, because the journey can become a real challenge for those who don't exercise regularly.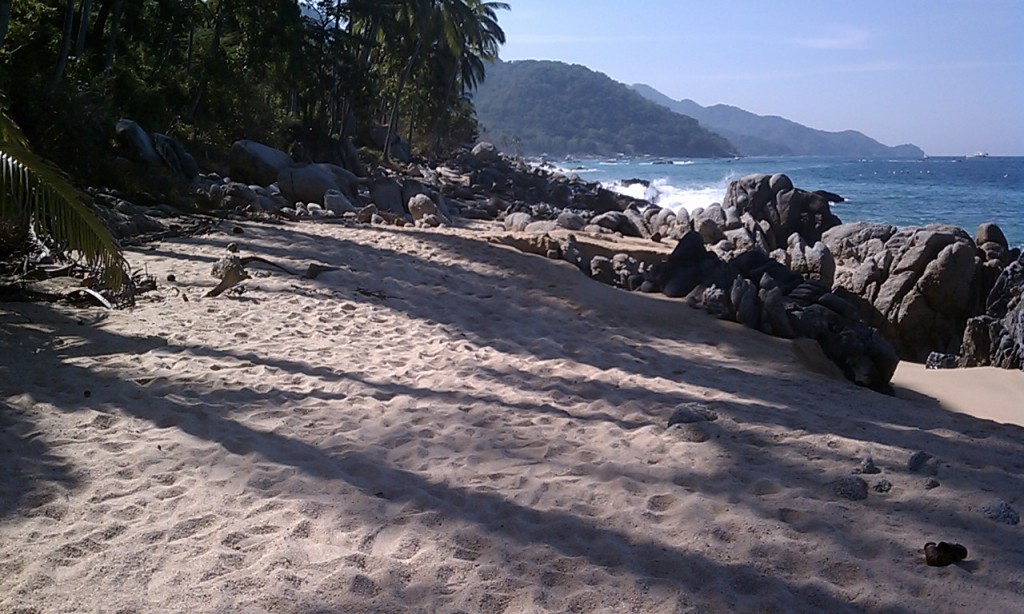 Along the way you can see various openings on the slopes of the mountain that will reveal views of small portions of virgin beaches and lush, unspoiled vegetation.
After walking for about 40 minutes, you will reach a beautiful beach called Playa Colomitos, a "hidden" place between two mountains divided by a river that is an excellent place to rest. You'll also find a restaurant located on a cliff facing the sea where you can grab some drinks and recharge your batteries before getting back on track.
To start the trip again you'll need to cross the beach (which is actually very short) and climb up a few rocks to get to the stairs and continue the journey to Las Animas. This will be the second and last step of the way.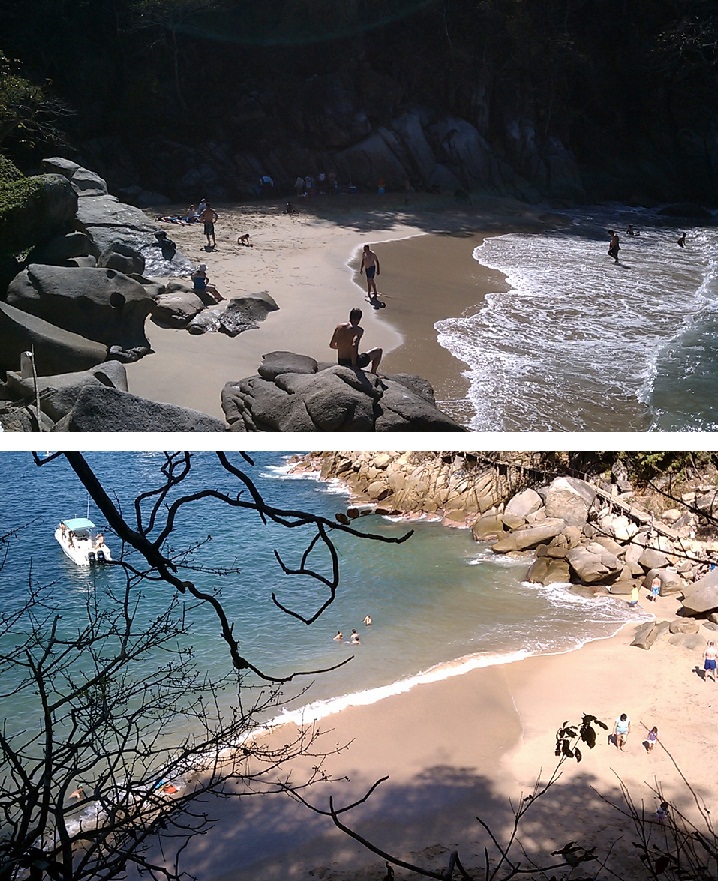 The scenery is very similar to the first part of the journey. In this part you'll notice some abandoned buildings; houses and bungalows that are a sign that you're about to arrive. Once you pass these places, there is a small gap to go over and finally you will feast your eyes on Las Animas: a vast expanse of beach for spending hours of tranquil time, a place of relaxation where you can lie on the sand. It is the reward for your effort in reaching this wonderful and exotic place.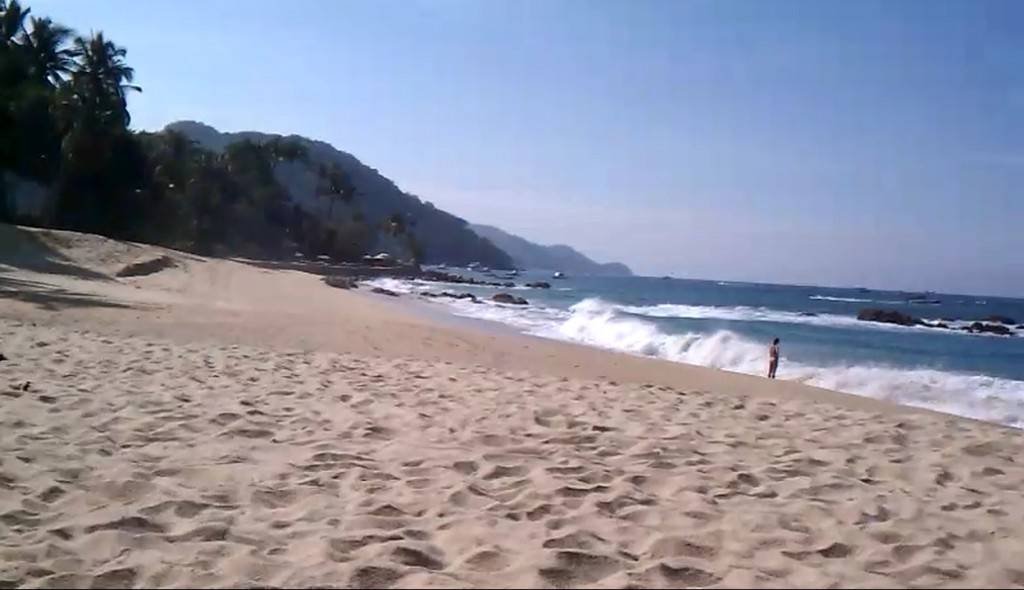 Simply delight in what this stunning destination offers each and every visitor. Allow your mind to wander and your worries to slip away. Let yourself go and be absorbed by nature, if only for a moment.
NOTE: If your budget is very tight, make sure to bring along sufficient provisions such as food and water, so you won't have to worry about anything except having fun on your walk and during your time at the beach.