The Vallarta Botanical Gardens: A Perfect Family Outing
A journey through the magical botanical garden, observing the various plants and breathtaking landscape followed by a delicious meal at the gardens' Hacienda del Oro restaurant, is the perfect plan for a day out with your loved ones.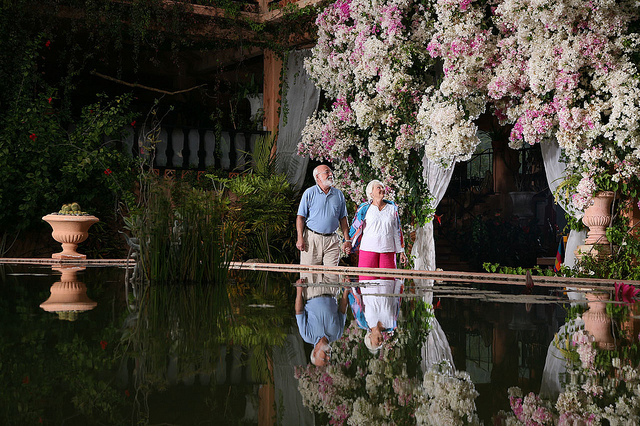 By César Lerma
Translated by Nyima Bieber
Founded in 2004, but not open to the public until 2005, the gardens are located 30 minutes south of Puerto Vallarta at Km 24 on the carretera Puerto Vallarta– Barra de Navidad. It makes for a good plan for a weekend or for going and celebrating a special occasion such as a birthday or anniversary with family.
The Vallarta Botanical Gardens cover an extension of over 8 km in a dry tropical forest; here you can observe a variety of flora and fauna, all of which make the trip an amazing experience.
The garden's principal focus is the observation and propagation of orchids, which can be found throughout the grounds, in the trees and in the orchid house.
You can also enjoy the various gardens and areas like the palm garden, rose garden, grotto of tree ferns, jungle trails and collection of wild flowers and carnivorous plants, all accompanied by the region's native tropical birds. For a bit of refreshment, you can take a dip in the Horcones River that borders the property.
What better way to end your tour than with a delicious meal at the Hacienda de Oro Restaurant, located in the Botanical Gardens – A perfect plan for a day surrounded by your loved ones!
If you find yourself visiting Vallarta during the last week of you can enjoy the Festival of Flowers and Gardens; and on November 2nd the garden organizes workshops to celebrate the Day of the Dead. The garden entrance fee is 60 pesos per person and is open from 10:00 am to 6:00 pm.
It was recently included in the top 10 North American Gardens Worth Travelling. Plan your family day at this spectacular place!
¿Buscas la versión en español?