TripAdvisor® and Velas Resorts Agree on the Best Destinations in Mexico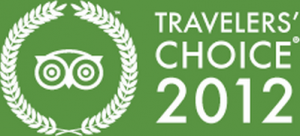 by Vanessa Martínez del Río

Year after year TripAdvisor® publishes its much anticipated Travelers' Choice Awards, recognizing the best travel options according to over 60 million reviews compiled on the site. Among the awards is the selection of "Best Destinations in Mexico", lead by two settings chosen by Velas Resorts to provide their guests with the ultimate vacation experience.

Puerto Vallarta and Playa del Carmen occupy the first and second positions on the list, due to attributes ranging from adventurous activities to cultural riches to natural beauty and amazing biodiversity.

Just as TripAdvisor® describes, Puerto Vallarta is bordered by the Sierra Madre Mountains and is preferred by travelers seeking a romantic escape. In addition to enjoying the area's beaches, the experience is enhanced by elements such as cooking classes, whale watching and strolling through the cobblestone streets of the old city. Across the country, Playa del Carmen boasts white sand beaches, Mayan archeological sites and eco-theme parks, along with a hip dining and nightlife scene. The destination's location on the Mexican Riviera is full of adventure, with hanging bridges, underground rivers, a butterfly sanctuary and natural aquariums, making it an unforgettable experience for all ages.

About TripAdvisor®:
With over 65 million unique visits per month TripAdvisor® is the most renowned travel portal in the world, offering advice from travelers for other travelers. Its acclaimed Traveler's Choice awards, which in 2012 complete their 10 th year of existence, demonstrate their users' preferences and award various categories including Best Hotel, Best All-Inclusive Hotel, Best Luxury Hotel and Best Beach.