Traditional pilgrimage to the Virgin of Guadalupe in Puerto Vallarta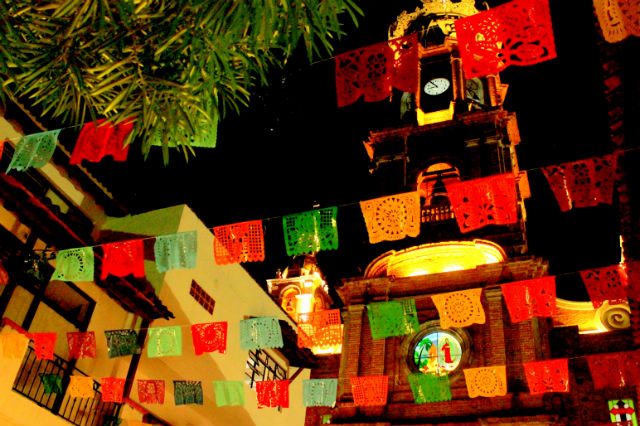 By Armando Fletes
December is upon us and as usual, it comes studded with parties, posadas and celebrations of all kinds. In Puerto Vallarta there's one that stands out from the rest: the traditional pilgrimage to the Virgin of Guadalupe.
Pilgrimages are trips or tours to a place considered sacred and with a strong religious influence, usually made by one or more persons known as believers.
Puerto Vallarta gets more than ready for this celebration. From December 1st to the 12th, pilgrimages are organized by local businesses, schools and locals, parading through the streets of downtown towards the Church of Guadalupe. These pilgrimages are accompanied by floats with images that portray the meeting of Juan Diego with the Virgin of Guadalupe.
As the story goes, on December 12th, 1531 Juan Diego was on his way to Tlatelolco's cross; when he passed over the hill of Tepeyac he heard a heavenly song. As he approached it he was dazzled by the figure of a woman who asked him to advise the bishop of her wish to build a temple there. Juan Diego went to the bishop but he did not believe him; as proof Juan Diego dropped his cloak and a painted image of the Virgin appeared. Since then, this has been a very important date for Mexicans.
Attending pilgrimages is also a gastronomic experience. Puerto Vallarta's downtown is filled with stalls where you can find delicious Mexican dishes; from traditional tamales or tostadas, to slices of Yelapa's delicious coconut pie.
If you visit Puerto Vallarta this season, pilgrimages are events you simply can't miss!