The Spa at Grand Velas Riviera Nayarit
By Javier Machaín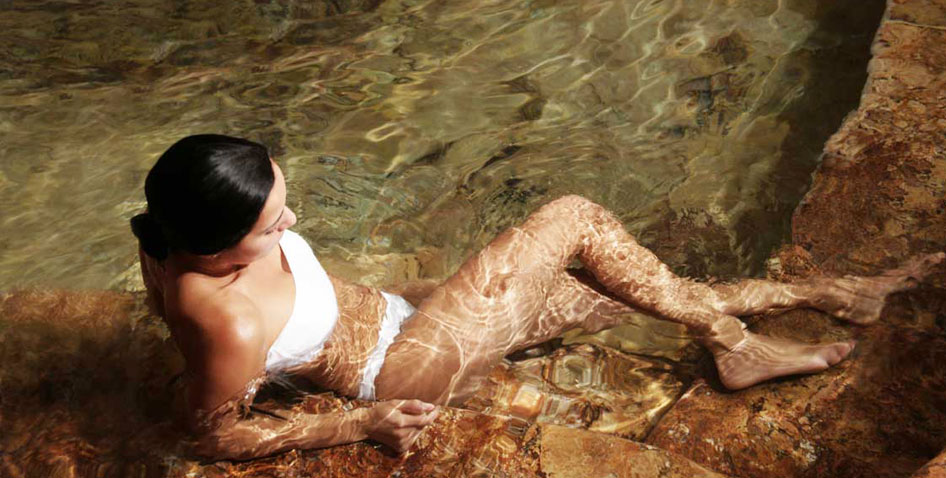 From the moment Grand Velas Riviera Nayarit opened its doors 10 years ago, it began to offer luxury Spa services like none other in the region. Its quality would then go on to make it one of the best Spas in the world.
The Spa experience at Grand Velas Riviera Nayarit is something totally out of the ordinary. The adventure begins with a welcome ritual which invites visitors to disconnect from stress, work and problems in the outside world, in order to focus on the positive and start the relaxation process.
A 50-minute hydrothermal circuit will be the perfect preamble to your selected treatment, where you will be taken to enjoy the jacuzzi, sauna, two lagoons (one cold and one hot) and hydro-reflexology of the feet. This will help your mind, body and skin to be better prepared to fully enjoy a head-to-to treatment; this is how the Spa's magic begins to take effect.
This hydrothermal circuit precedes each treatment of 50 minutes or more from over 60 diverse services offered. Spanning luxurious manicures and pedicures to lavish hair treatments, opulent Diamond Experience facials, sports massages, Magic Silk body wraps and more, you can view the entire menu to find your favorite therapy.
If you would like to share this magnificent adventure with someone else, the Spa has two treatment rooms designed for couples, where you can enjoy a variety of massages and facials.
At the end of your treatment, you will be taken back to the hydrotherapy area for further relaxation, a refreshing beverage, tropical fruit and gentle music for a pleasant farewell.
Among the most requested services are massages: holistic, therapeutic and sports treatments of 25 to 50 minutes. Spa packages may last from two to three hours. It is not necessary to be a guest of the resort to visit this marvelous Spa and enjoy the range of treatments that Grand Velas Riviera Nayarit offers from 8am to 8pm.
At Grand Velas Riviera Nayarit every detail has been carefully designed to offer you the ultimate indulgent experience; it is this aspect that differentiates us from all others. The experience is much more than a simple massage or conventional Spa service, it is an entire sensory experience for finding the perfect balance of mental, physical and spiritual energy.