The open seas get ready for Aguas Abiertas Riviera Nayarit 2011
by Manuel Calderón de la Barca
At a recent press conference given by the Yacht Club of the Riviera Nayarit Marina the details of this event, whose main objective is to encourage the practice of this water sport and encourage overall water safety, were shared with the public.
Authorities and members of the Asociación de Natación del Estado de Nayarit (ANEN), or Swimming Association of the State of Nayarit who sponsor this program, indicated that they are confident in their promotion efforts for the event and have invited all swimming associations in the country.
On the way to the official National Olympics 2011, the Swimming Association is sure to make their presence known in the child and juvenile categories.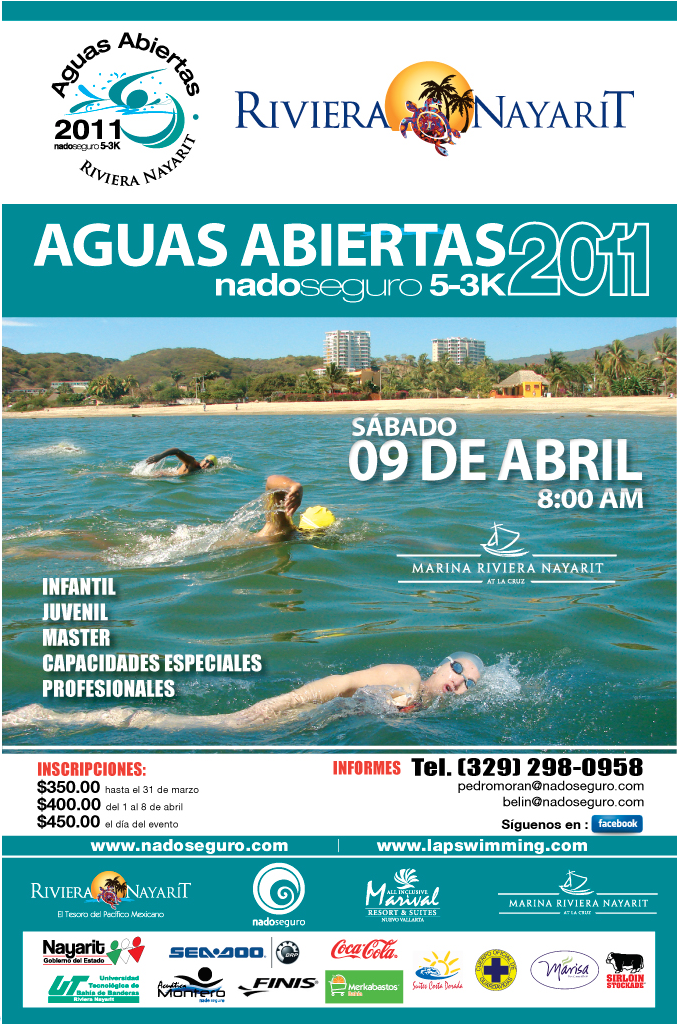 The event, which will take place in front of the La Cruz Marina, will begin at 8 in the morning and end around midday.
For the open water swim, circuits will be formed in the sea, in this case in the shape of a triangle, with distances of 500 and 1,250 meters. The distance covered by each swimmer will be determined by the number of laps in the circuit that each will need to complete.
Participants will be from 7 years old to 60 years and older, divided into categories that include professionals and a special group of differently-abled people. The goal is to unite at least 300 swimmers.
Medals will be awarded to the first 5 places in the categories of 7 to 14 year-olds. Adult category winners will receive cash prizes for the first 4 places in each division.