The Night of the Iguana
Por Haydé Escalante
50 years ago, Puerto Vallarta was a remote and practically unknown destination.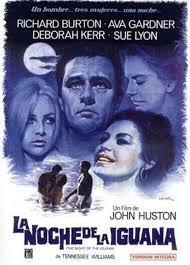 The city barely had any service or access, it was a fishing village, but for some reason this place captured John Houston's eye. This month, Puerto Vallarta commemorates 50 years since the director first shared this paradise to the world.
From late September to early December of 1963 he started shooting The Night of the Iguana, an adaptation of Tenesse William's novel that brought Puerto Vallarta to the spotlight of the media. The consequences of the film to the municipality were countless. This movie is a historical and cultural reference to Puerto Vallarta, but especially to Mismaloya.
The movie involved Hollywood's jet set of the time: Ava Gardner, Sue Lyon, Deborah Kerr, Richard Burton, and most importantly the icon Liz Taylor. Although she did not play any role in the movie, her romance with the protagonist was just starting, so she decided to join the crew. Producer Ray Stark claimed that this film was "one of the most publicized pictures of its time".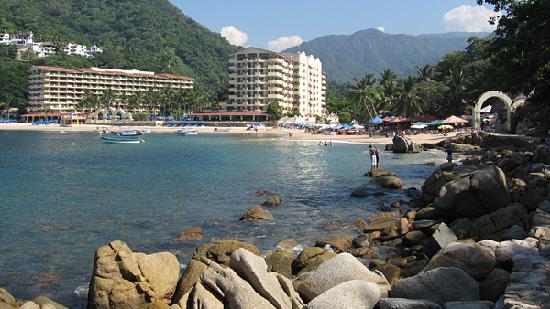 Also, from the Mexican side, important celebrities participated in The Night of the Iguana. Such is the case of Gabriel Figueroa (pioneer in Mexico´s Golden Film Era) as director of photography and who was nominated to an Academy Award; and Emilio El Indio Fernández as his deputy director and extra.
What really detonated the world's curiosity for Puerto Vallarta, was when Taylor and Burton declared the city as their ultimate escape to paradise, and made of this place their second home. Paparazzis were everywhere outside Casa Kimberley trying to get a piece of the couple's private moments.
Puerto Vallarta was featured in multiple media channels, and five decades after it continues to be the promised paradise for its visitors. This film set the tone for some important economical and infrastructural changes, modifying the course of the city.  What's left of the film's set in Mismaloya makes you remember the beginnings of the Port.
¿Buscas la versión en Español?