The Los Muertos Pier: A new and improved space for tourists.
By Veronica Toro
Jalisco's Secretary of Tourism announced that the new pier off Los Muertos beach will be inaugurated during the first two weeks of December 2012. This site will benefit tourists and Puerto Vallarta residents who enjoy visiting the city's beautiful centro.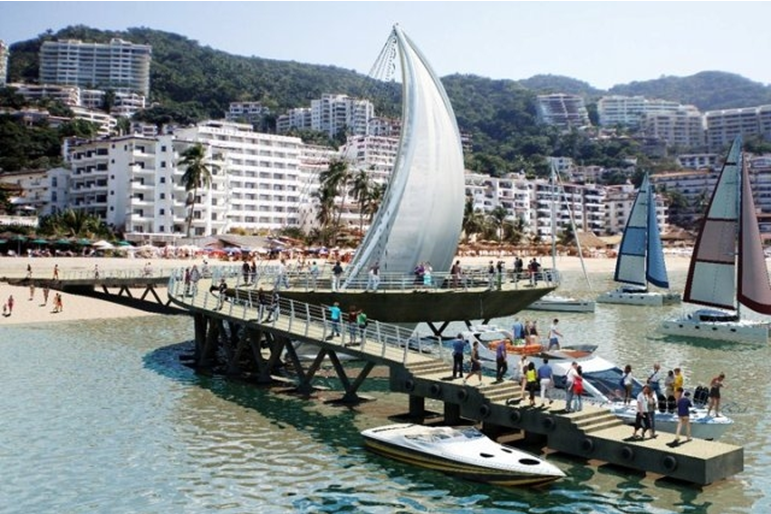 The structure is now complete, and for the moment the focus will be on adding the details that will turn it into a work of art; material finishes, lighting, hand railings and a lookout point will add to this permanent scenic attraction, formed in the likeness of a graceful sailboat.
The project does not end here. Adjacent to the pier will be an esplanade decorated with flower boxes featuring special lighting, walkways and improved facades for pedestrians who wish to enjoy a stroll amidst the natural scenery of Vallarta's romantic zone.
With these and many more attractions, the Los Muertos Pier (named for its location on Los Muertos Beach) will be an important place for tourism, and an inexperience that no one should miss when visiting the area.