The Huichol people, Mexico's pride.
Puerto Vallarta is known for its beautiful beaches, nightlife and friendly people but today I want to share part of the culture that surrounds this unique destination: the Wixárikas.
In the midst of celebrations, the magical Wixárika or Huichol people have mantained their traditions rooted in the land and their connection to the universe. They are settled in the states of Jalisco, Nayarit, Zacatecas and Durango. Due to the difficulty to reach their communities, their culture remained intact for a long time and a legacy of veneration to their more than one hundred gods has survived for centuries. Their gods represent some type of energy of the universe.
Their beliefs are based on three main elements: corn, deer and peyote; as well as that everything possesses an energy of life: fire, sun, rain, lakes, rocks, animals, etc. Their intimate conection with the universe leads to celebrate and to thank these three elements in the "toasted corn" festivity and in the celebration of the drum they thank mother earth through rituals.
In addition to their religion, their language and their costumes have also survived for many years.
Their attire and crafts reflect their traditions, beliefs and joie de vivre; handcrafted with very characteristic designs which are appreciated worldwide.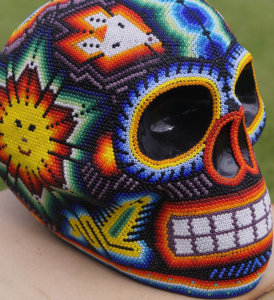 Image by Oscar Omar Gomez Peña from Pixabay

They are masters of the art of beading, weaving, making and creating unique pieces in their genre, which are inspired by the peyote, sacred cactus, which leads them to a trance and they transform it into art. Peyote is also used for religious rituals.
The Wixárika culture is magical and profound, transforming the lives of those who know it.
I invite you to learn more about the Huichols and their mystical traditions. If you travel to Puerto Vallarta, the boutique hotel Casa Velas is offering its guests a wonderful up-close experience some of these traditions, where you will meet a shaman and participate in an ancient ritual.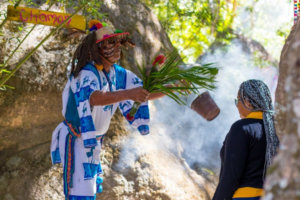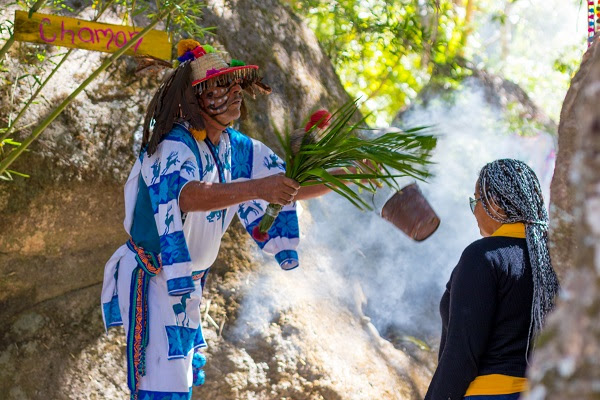 Do not wait any longer, this incredible adventure awaits you!
By Luz Cullison