What is the first thing that comes to your mind when thinking of Mexican food? Tacos!
In a discussion to find out where are the best tacos in any city (including this beautiful port), it is impossible get into an agreement; as there are establishments and types of tacos for all tastes. I will recommend you some of the best taco stands in Vallarta-Nayarit.
Tacos on the street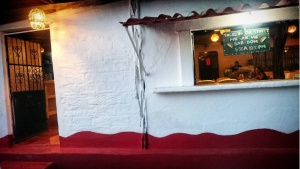 Location: Cruz de Huanacaxtle, at Huachinango street # 9.
The restaurant is located in the house owners. Additionally, you must try the flan -it is a delight.
Tacos Chava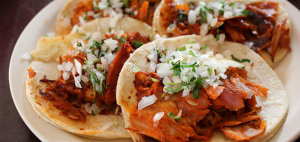 Location: Valle Dorado, Valle del Pinar street.
Upon arrival, they will offer you corn tostadas and a cup of homemade beans. Aside, from the tacos, you will find "tortas" of "al pastor" meat.
Los Mapaches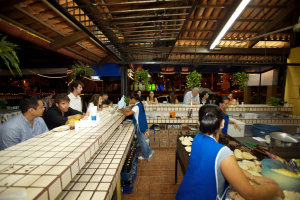 Location: Francisco Medina Ascencio St. # 3618, Marina Vallarta.
The peculiarity of this taco stand is that you will not only find delicious tacos, but raccoons will make you company while you eat them, therefore the name of this place. 
Valapanza
Location: Prisciliano Sanchez Av.# 519, Col. Aramara, Puerto Vallarta.
 This restaurant's menu has everything: breakfast, lunch and dinner; but its "al pastor" tacos and "tortas de chilaquiles" are delicious.
Los Molcajetes
Location: Prisciliano Sanchez Av. # 545, at the corner.
 This place is a bit hidden, but worth visiting, On Wednesday, they have a special promotion 3×2 in "al pastor" tacos.
Sonora House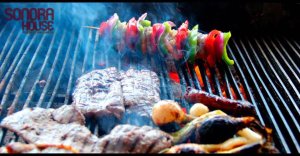 Location: Fluvial Vallarta Av., #199.
Here you will find tacos, burgers, quesadillas, shrimp skewers, meat, among other dishes. It is one of those places that fits everyone's taste since they offer a great variety in their menu.
These are just some taco stands that you can find here. If your favorite taco stand is not listed here, let us know so that we can share it with our readers.
Historical Fact: The first "taquiza" that we have knowledge of was given by Hernan Cortes in Coyoacan to all his captains. This was documented by Bernal Diaz del Castillo in his chronicle: "True History of the Conquest of New Spain".
We do not have the exact time when the first taco was ever invented, but we are very grateful for it. There's no better place to enjoy a delicious taco than in Mexico and Vallarta-Nayarit. Come and spoil yourself with this delicious food!