Stand-Up Paddle Surfing in Vallarta-Nayarit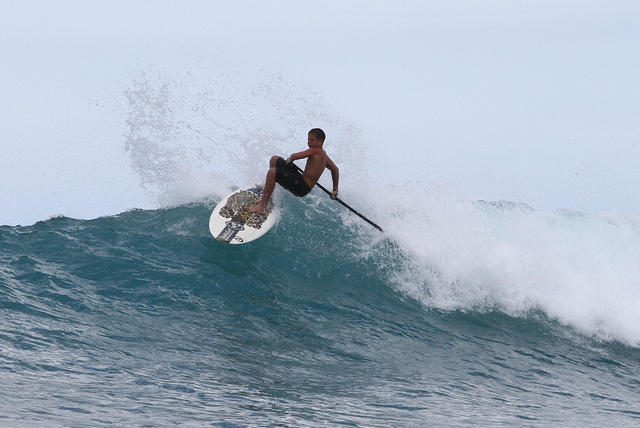 By César Lerma
Translated by Nyima Bieber
If you decide to vacation in Vallarta-Nayarit and you enjoy water sports there is one that simply can't be overlooked: Stand-Up Paddle Surfing.
This sport has its origins in the Polynesian area and its Hawaiian translation is Ku Hoe is He'e Nalu: stand up, paddle, and surf a wave; precisely this is the core of this sport, to navigate a long surf board with the help of a paddle without the help of the wind or the waves.
This water sport has two styles and both are equally popular in the region, the first one is known as Waves, which is basically to surf the waves, and the other one is called Race which are races in open sea.
What will define the style is the length of the table. The longer it is the better you can move it but it will more difficult to maneuver- to spin and change direction becomes a challenge. On the other hand, the width defines the speed and the balance; the narrower the harder will be for you ro maintain the balance.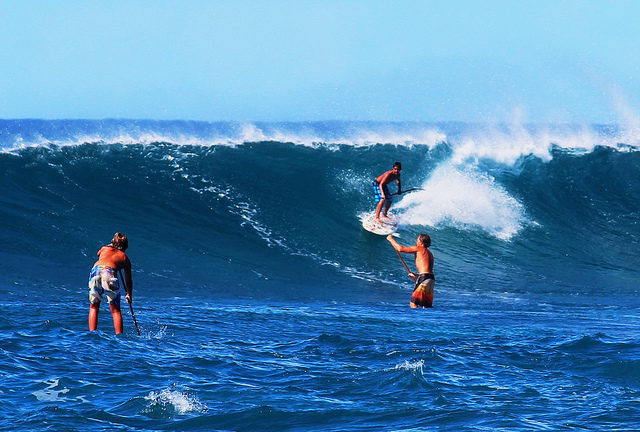 If this is your first time, the best is to choose a board with more volume because it will be easier for you to float and keep balance.  There are different places in Vallarta-Nayarit where you can take classes and rent the equipment to practice this water sport.
Sayulita is a great place! Here year after year an international competition is organized and the money raised goes to different foundations that preserve the marine ecosystem of the Bay of Banderas. There are tours that take you around the beautiful Marietas Islands on a table and observe the different species of animals that inhabit this exotic ecosystem.
Live the experience of paddling the beautiful beaches of Vallarta-Nayarit!
¿Buscas la versión en español?