Skydiving in Puerto Vallarta
Translated by Nyima Bieber
An amazing vacation is what tourists seek when they plan a visit to Vallarta-Nayarit, and fortunately the range of activities in this beautiful port won't disappoint. I've already talked about extreme activities like Flyboard and Canopy Tours; now it's time to learn more about Skydiving in Puerto Vallarta, also known as parachuting.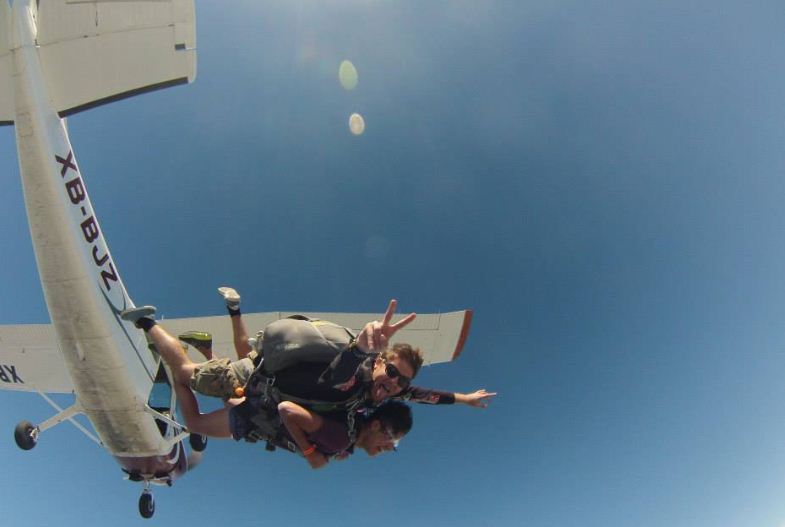 It's an experience that will literally make you feel like you're in the clouds. The tour lasts about an hour and consists of a tandem jump with an instructor, meaning you're attached to him for the jump (which makes you feel safer).
The meeting place for Skydiving is the airport, where you'll take a 10-minute lesson prior to jumping. The flight takes about half an hour over Banderas Bay, and then comes the 40-45 second freefall. The parachute opens next, and you fall softly before landing on the beach. Sounds easy, right? The interesting thing about all this is that you jump from an altitude of 9,000 to 9,500 feet above sea level.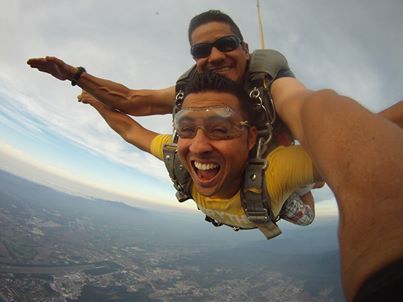 The jumps are scheduled from 7:00am to 1:00pm and 3:00pm till sunset. There is a weight limit of 90 kg and an extra charge for exceeding it. You'll need to wear sportswear and eat a light breakfast if going first thing in the morning.
There's no need to worry about safety, as those who offer Skydiving in Vallarta-Nayarit are highly trained to take good care of you in the air. They also provide photo and video packages if you want to record the experience.
If you decide to go I recommend making your reservation well in advance. There's a lot of demand for this activity and it's best to have a confirmed space.
¿Buscas la versión en español?