Sensory workshop in Casa Velas
By Julieta Del Toro
Inspired by the idea of creating a new experience that awakens the senses, Casa Velas, Natura Bisse and Tequila 3 Generaciones have united to form a new concept. This concept takes the form of a workshop in which exquisitely flavored haute cuisine, the aromas of stimulating natural essences for relaxation of body and mind, and the unmistakable and delicious flavors of tequila come together in perfect harmony. 
Casa Velas' botanical garden has been selected as the perfect space for this event to take place. After entering through its cobbled pathways and observing the verdant surroundings, you arrive to a beautifully assembled area: tables set with lovely linens, décor and flowers and ambient music create a place for the guest chef to make magic.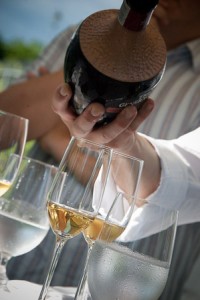 The sommelier welcomes you and describes the delicacies that are to be enjoyed throughout the journey. The server proceeds to pour a taste of tequila plata (silver tequila, with smooth texture and taste), as the spa attendants provide the first fragrance (Neuro Aroma Detox), whose notes of lemon, orange, mandarin, lavender and rosemary are primary antioxidants and purifiers. The first plate is served, prepared by carefully and artistically combining and balancing the perfect ingredients to create a dish that presents in addition to its own flavor, a mixture of the essences smelled and the flavor of the tequila. A second taste of tequila, reposado (golden in color with a bit stronger flavor and texture and a woody finish) signals the beginning of the second phase of the experience. The next essence (Neuro Aroma Relax) is provided, in which notes of patchouli and sandalwood help to activate the circulation. In the same manner, a dish is served that incorporates all of the elements, such as a delicious salmon marinated with pepper, fresh herbs and paprika accompanied by a creamy passion fruit sauce.
 The third course begins with a taste of tequila añejo (aged for 14 months, with a dark amber tone and strong woody flavor) accompanied by the scent of Neuro Aroma Stimuli (a mixture of notes of clove, cardamom, myrrh, incense, sandalwood and black pepper that alleviates muscle tension) giving way to the third dish: lamb chops prepared with a sauce of mint, cardamom, fresh herbs and pepper with potato puree, which brilliantly integrates the sensory experience.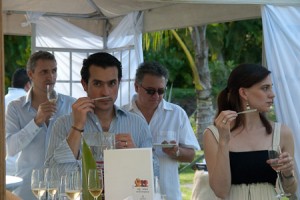 For the finishing touch, a succulent dessert is served (luscious pink mousse of strawberries, raspberries, blackberries and blueberries) in a glass like a Damiana, a beverage considered to be an aphrodisiac. With its lightly bitter flavor, it is a refreshing end to this journey in which flavors, aromas, colors and shapes intertwine, combining the finest in Mexican and international products. After the sensory workshop, the guest is ready to visit the spa or continue the culinary experience in the restaurant.   
 Concept origin and development
 For Pierre Bonin, General Director of Casa Velas in Puerto Vallarta and José Cabrera, Director of Alliances and Special Projects for Natura Bissé International, the idea of development in the tourist sector and being on the cutting edge goes much deeper than offering excellent service and quality products. They wish to succeed in stimulating an emotional response in the client, by which the public then chooses and prefers their services and products because they have been made to feel more than they perceived possible. Based on this and inspired by the importance of the five senses, Bonin y Cabrera had the idea of creating a new concept that combines the elements into an authentic sensory workshop; although other hotels and spas already offer this type of activity, they focus principally on aromatherapy combined with massage or meditation, leaving out a wealth of possibilities to complement them. By adding an aromatherapy experience to a beautiful natural landscape, exquisite gourmet dishes, a taste of the best tequila and relaxing ambient music, a fabulous result is obtained that stimulates the most basic pleasures in life.
 Renowned chefs Mónica Patiño y Mikel Alonso together with professional spa personnel and expert tequila tasters collaborates with the idea's creators to develop new routes to pleasure; they have achieved the perfect alchemy and absolute harmony between aromas, libations and edibles.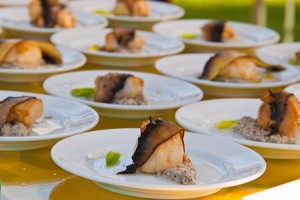 The sensory workshop is a new activity within the hotel that proposes a unique and pleasing way to spend a wonderful moment before a visit to the restaurant or Spa. Contact the concierge to reserve: concierge@hotelcasavelas.com.