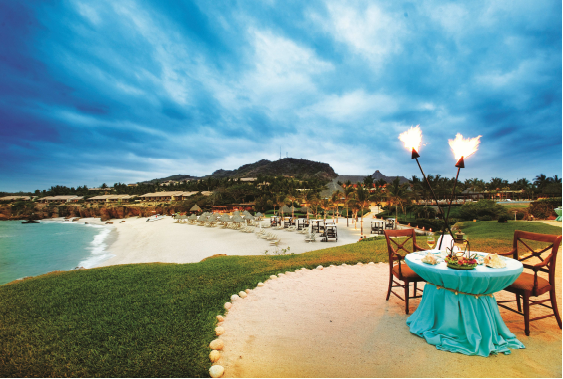 For the first time, the Convention and Visitors Bureau of Riviera Nayarit will participate in the Virtuoso Travel Week, the most important event for the highend travel segment
In Riviera Nayarit our luxury is captivating. A total of 1,766 agents and owners of the most sophisticated travel agencies in the world have registered for the Virtuoso Travel Week, and will be enchanted by Mexico's Pacific Treasure when it makes its debut as a Virtuoso Preferred Destination.
This year, the Virtuoso Travel Week will take place at the Bellagio hotel in Las Vegas on August 11 to 17, representing the most important event for the high-end segment of the travel industry, as it includes only the most exclusive services around the world. In Riviera Nayarit, the St Regis Punta Mita, the Four Seasons Punta Mita and Imanta Resort have attained the coveted Virtuoso Preferred award, and will introduce Mexico's Pacific Treasure as one of the most sophisticated destinations worldwide.
As a result, the Convention and Visitors Bureau (CVB) of Riviera Nayarit will have the opportunity to present its luxurious travel experience for the first time in the Virtuoso Travel Week. There are approximately 350 one-to-one appointments scheduled with
Virtuoso travel agents.
"We are confident that Virtuoso agents will be captivated by the magic of Riviera Nayarit, because luxury in our destination consists not only of our properties, but it's the magical experiences that we offer, like watching Huichol rituals on the beach, doing yoga and surfing, or finding yourself next to a whale and her calf while paddling on our calm waters. We'll present these experiences through a video during our one-to-one appointments, and we're sure that these will be unique feature in the event", said Marc Murphy, Managing Director of the OVC.
Additionally, new products, destinations and Virtuoso agents will be presented in the Opening Dinner, and we're expecting that Riviera Nayarit will be in the spotlight and in the eyes of many attendees.
As part of the Virtuoso Destination Showcase, Murphy will also host a table with eight of the agents that have brought more tourists to Riviera Nayarit. During the dinner, all features of this sophisticated destination will be presented with a Huichol-style decor. The CVB of Riviera Nayarit CVB considers that the high-end segment is a key element to the promotion of our destination, as it contributes to attract more tourists to the destination, who have a higher budget and who represent a low impact approach, generating a greater economic development for all the people of Nayarit.