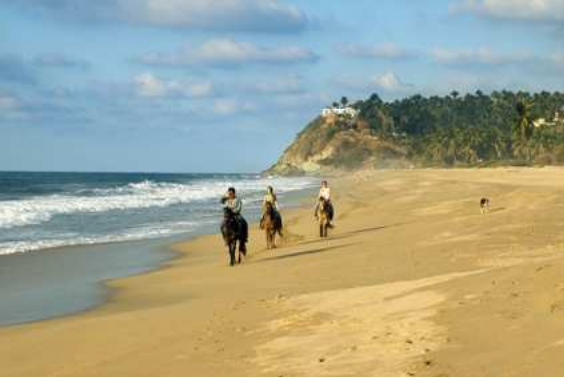 The editorial department of Grupo Financiero Banamex will feature Mexico's Pacific Treasure in the travel section of its magazine for Premium users
In Riviera Nayarit luxury is our nature, and this nature got the attention of Valor magazine, published by Grupo Financiero Banamex, which visited our destination between July 24 and 28 to make a special report that will be featured in its travel section.
Valor magazine is a bimonthly publication that's been distributed among Premium customers of this prestigious financial institution since 2010. Its insightful articles and lifestyle-focused content earned it the Caniem Award in the category of Economy, Finance and Business the year it was originally launched.
The magazine has a circulation of 40,000 copies and is read by approximately 160,000 people between the ages of 35 and 60, belonging to a socioeconomic level AB. Thirty three percent of its readers are business owners or independent professionals, while 17% are executives, 15% are retirees, while 11% shares financial decisions with their partners.
Aline Valdez, editor of the magazine, experienced the luxurious options that can be found in Nuevo Vallarta and Punta Mita, and had the opportunity to visit the attractions of the traditional villages located along the destination, such as Bucerías, La Cruz de Huanacaxtle, Sayulita and San Pancho.
According to the publication, in addition to the special report on the destination, the magazine's visit to Riviera Nayarit has provided material for subsequent publications highlighting nautical sports, gastronomy and all the attractions of Mexico's Pacific Treasure.
The Convention and Visitors Bureau (CVB) of Riviera Nayarit is a civil association dedicated to promoting the destination, working closely with all sectors of society and government in order to achieve its objective: to position Riviera Nayarit as an independent destination, with great attractions, spectacular landscapes and high-quality services.