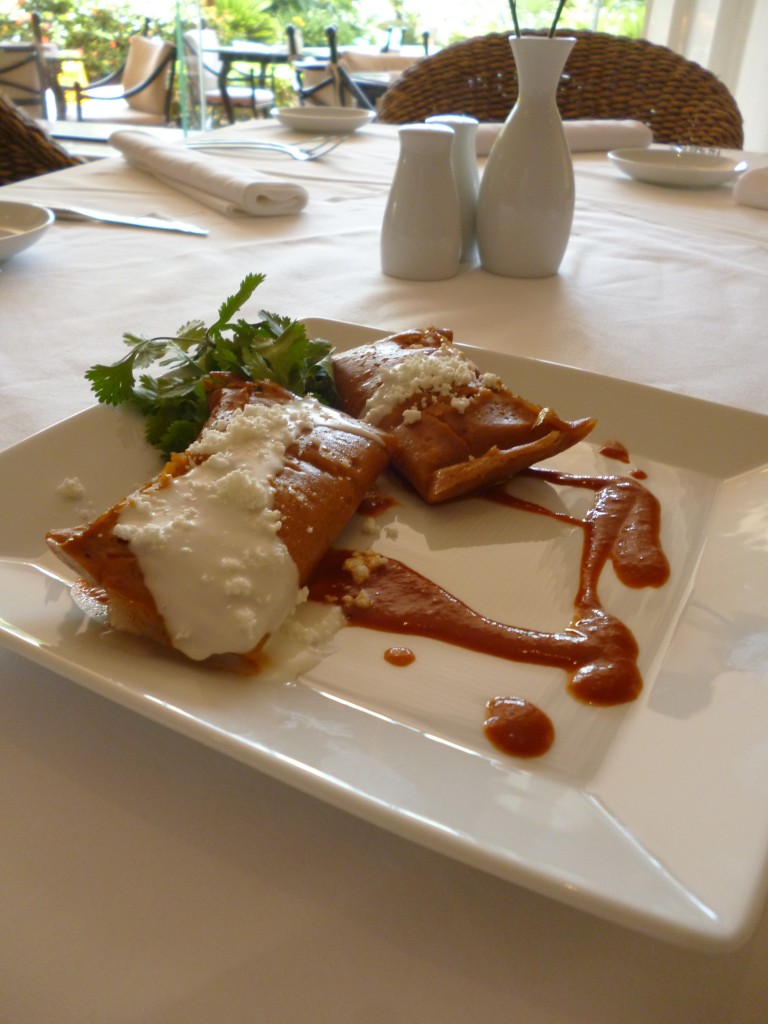 Makes 20 tamales
INGREDIENTS
Corn dough (masa)………1.5 kg.
Pork lard………1 kg.
Shrimp………1 kg.
Pasilla chili………100 gr.
White onion………150 gr.
Garlic………20 gr.
Tomato………200 gr.
Clove………5 gr.
Cumin………5 gr.
Tomato purée………250 ml.
Shrimp granules………30 gr.
Banana leaves………2 pieces.
Salt and Pepper………To taste.
THE SAUCE
Fry the chilies, onion, tomato and spices. Blend in a blender with the tomato purée and strain well. Return to pan and simmer again. Season to taste.
FOR THE DOUGH
Add the sauce to the dough and cook with the lard, diluted in a bit of sauce. Add water a little at a time until you have a homogenous, smooth mixture. Season and remove from heat.
THE TAMALES
Cut the banana leaves in rectangles and roast them briefly over the fire. Add about 70gr of dough, three peeled shrimp and a teaspoon of the sauce. Close as you would an envelope, forming a small package. Steam for one hour. Allow to rest for 15 minutes before eating.