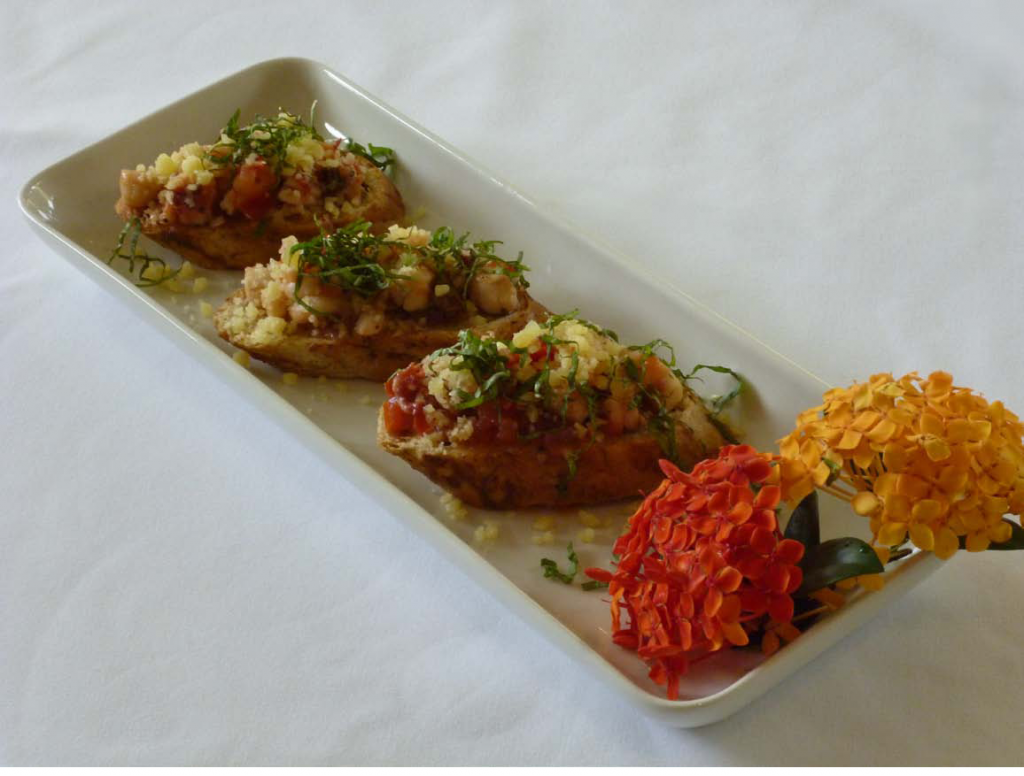 Serves 4
 
THE SEAFOOD
Chop the shrimp, octopus and scallops and mix them in a bowl. Chop the tomato and onion and add them to the
mixture. Chop the desired amount of basil and add it along with the vinegar and oil. Combine and add salt and pepper to taste.
 
THE BREAD
Toast the bread in a skillet. Cut the cloves of garlic in half and rub them onto the bread.
 
THE BRUSCHETTA
Arrange the dressed seafood mixture on the toasted slices of baguette. Garnish with grated parmesan and serve.
 
For more information about our restaurants in Puerto Vallarta please click here.