Puerto Vallarta's Naval Museum
Puerto Vallarta has all kinds of tourist attractions, and as one of the most significant ports in Mexico the Naval Museum can't be missed. It is located next to El Malecón (near the dolphin fountain) and makes for a great stop after a nice walk. Why not go and learn something about the history of the region before leaving this sublime destination?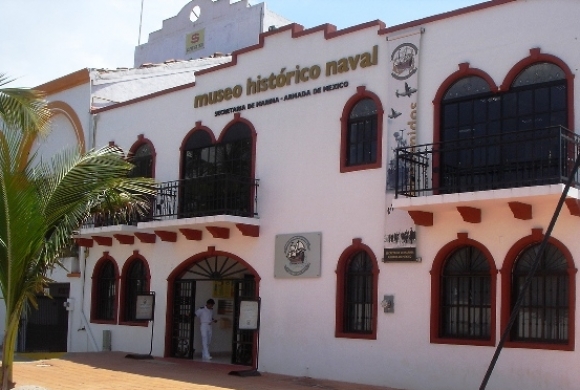 The Naval Museum of Puerto Vallarta has five rooms, where you can see various exhibitions related to navigation. There is an interesting collection of weapons called "Mosquetón", paintings, documents and photographs of the destination. Puerto Vallarta's Naval Museum also teaches you about the settlement process and founding of the port all the way back to its origins in San Blas, Nayarit.
This is the fourth Naval Museum in Mexico and this year is its eighth anniversary. Visitors can opt for a guided or self-guided visit. Admission is free with previous registration and it is open Tuesday to Sunday from 9:00am to 8:00pm.
At the end of your tour you can enjoy a snack in the café located in the upper part of the building, along with an amazing view. From there you can see the Malecón, the bay and all of the beautiful surroundings.
Now you have a new place to visit next time you're in Puerto Vallarta! If you have already been to the Naval Museum, share your thoughts and recommendations in the comments section below.
By Betsua Salazar
Translated by Nyima Bieber