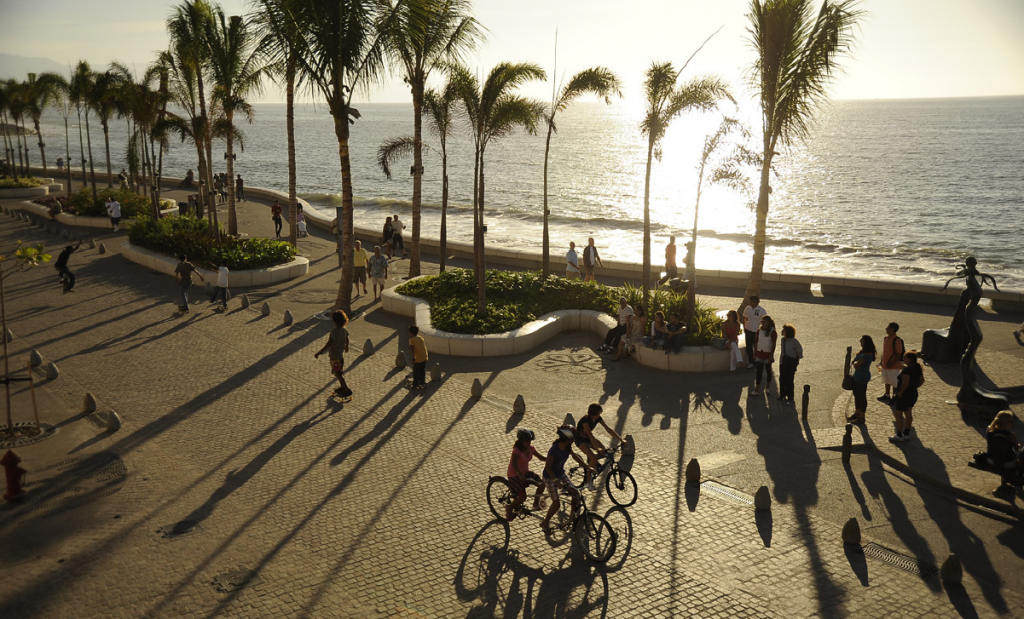 The urban renovation project in the city center competed on a national level with 16 other projects by renowned construction and design firms. Less than one year since its inauguration, the Malecón in Puerto Vallarta earned the title of "Best Urban Design Project" at the XII Biennial of Mexican Architecture 2012 held in the city of Durango.
16 remodeled or constructed works completed during the last two years reached the final round of the contest's "Urban Design" category. The projects included the Malecón in Puerto Vallarta by architect Gerardo Sanchez Sendra, the Malecón Cajititlán Agraz by architect Ricardo Orozco and Centennial Park Lagoon Chapulco by architect Mario Alberto Schejtnan.
The "Best Urban Design Project" is the most recognized award granted by Mexico's Federation of Architects. It is bestowed every 2 years to works of the highest architectural relevance, meaning that Puerto Vallarta now has the best urban project built in recent times.
Now in its 12th year, the Biennial of Mexican Architecture 2012 united over 70 Colleges of Architects under the themes "For Responsible Architecture" and "Changing Paradigms". It is considered the most prestigious construction and design competition in the country.
The Malecón in Puerto Vallarta consists of almost 6,000 meters of public pedestrian space. A mile-long beach boardwalk, it was created for residents and tourists peacefully shop, watch live performances and enjoy spectacular sunsets as well as gourmet meals in a range of award-winning restaurants that have made Puerto Vallarta a renowned culinary destination.
The main feature of the Malecón's unique design is a pavement mosaic depicting a local myth of the creation of man by Jaliscan artist Fidencio Benitez. The entire walkway is a public art gallery with over 17 sculptures along the length of its construction, where artistic and cultural exhibitions are held throughout the year.