Puerto Vallarta Cycling Tours, Bike Rentals, & Citywide Rides
Nothing compares to the freedom of sightseeing on a bicycle. Whether pedaling the streets of PV on the cushy ride of a fat bike or hitting the highway for a guided tour on more traditional tires, family-owned Puerto Vallarta Cycling has it all.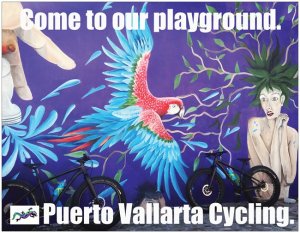 Rent a Bike & Explore the Bay with Puerto Vallarta Cycling
Where:
Puerto Vallarta Cycling
Calle Arroyito 170
Ojo De Agua
Get in on the secret that avid cyclists around the world already know: Nothing compares to exploring a city's sights on a bike. Cool coastal wind blowing through your hair, it's faster than walking, slower than driving, and let's you soak in all the sights while you get a little exercise. Lucky for you, cycling in Puerto Vallarta has never been easier, with the highly anticipated opening of family-owned, aptly named bicycle tour provider and rental house, Puerto Vallarta Cycling. Conveniently, reservations for bikes and guided treks can be made online, making the whole process a breeze.
Fat Bike Like a Local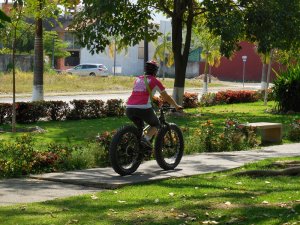 They might look a little strange, but fat bikes are the hottest thing in city cycling and a PV favorite. Outfitted with extra-wide tires, they're perfect for smooth rides on all types of terrain, including cobblestone streets like our own. Rentals are available for 1 hour ($300 MXN) to 1 week ($5,000 MXN).
Pedal Out of PV on Road Bike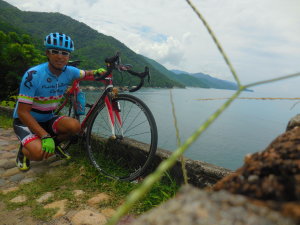 If aiming to venture on longer rides to nearby villages, you may want a more traditional bike like these. Daylong rentals are affordably priced at $800 MXN, while a full week is only $3,800 MXN.
Choose from 16+ Guided Rides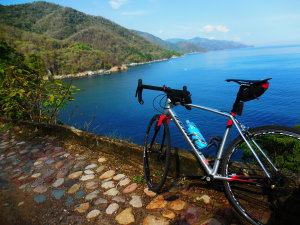 Ranging from just a couple hours to multiple days, scenic tours range from as low as $1,300 MXN to $11,000 MXN. Two of our favorites are the Fat Bike Graffiti & Art Tour and Nuevo Vallarta to Sayulita, a laid-back beach town 40km to the north.
Hit the Streets of PV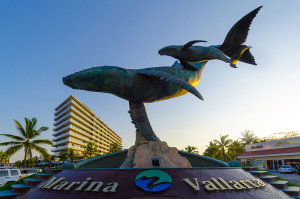 Another great thing to do on your bike is hit the streets in one of PV's weekly rides. Night owls meet at the famous Marina Vallarta whale sculpture Wednesdays at 8:45pm, while early birds are sure to love the fact that 3km of Highway 200 (Francisco Medicina) are open to cyclists every Sunday, 8am-12pm.