A Christmas holiday for the senses with Mexico's traditional posadas in Vallarta-Nayarit
Christmas in Mexico is unlike any other, from nightly parades & piñatas roaming through town to a seasonal feast of tamales & sweets that never seems to end, there's no better time to visit Vallarta-Nayarit. Whether you want an alternative way to celebrate or you're looking to escape the cold, Mexico makes for a thrilling destination in December where you can bask in the winter sun.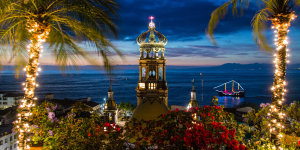 Partake in the Treasured Tradition of Posadas in Vallarta-Nayarit

December evokes moments of bliss and togetherness, it's simply contagious, and Christmas in Puerto Vallarta is the perfect ambiance that binds it all together. Our characteristic month-long celebration begins by celebrating our city's anniversary and patron saint with nightly candlelit processions, December 1st-12th, then the beloved Mexican tradition of Las Posadas begins on December 16th, lasting all the way through Christmas Eve dinner.
Nine Nights of Reverent Celebrating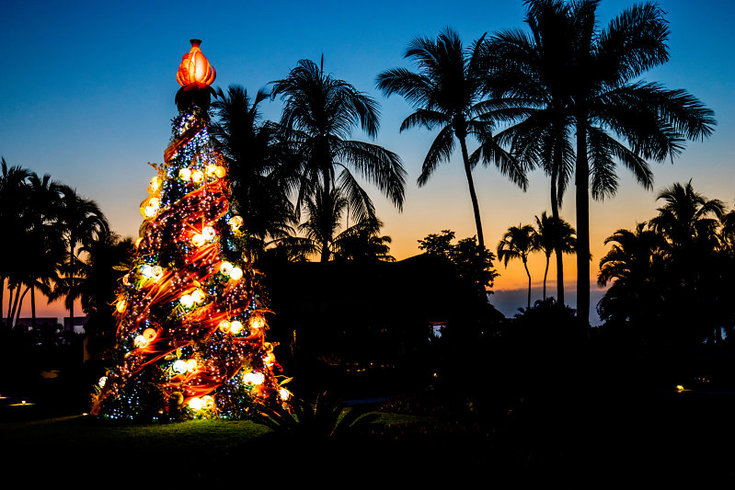 Las Posadas is an annual reenactment of the nativity, specifically, Mary and Joseph's search for shelter (posada, in Spanish) before Jesus was born. The citywide celebration lasts nine nights, symbolizing each month of Mary's pregnancy.
Every evening at dusk, a procession passes through town, led by costumed portrayals of the nativity, children dressed as angels and shepherds, all singing Christmas songs. House after house, they're turned away, until the final home opens its door and the party begins. It's a tightly coordinated parade, community ritual, street festival, and colorfully festive fiesta everyone should experience at least once.
A Seasonal Feast of Indulgence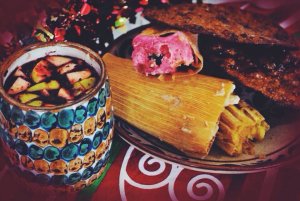 Like all Mexican celebrations, food is at the heart of Las Posadas. In addition to colorful piñatas raining tropical fruit and tasty candies for kids, authentic staples you're sure to see (and absolutely must try) include:
Tamales filled with chilies, cheese, chicken, or pork.

Fruity spiced ponche, or Christmas Punch.

Mugs of warm corn atole.

Guajolote mole, a rich turkey stew with tons of chilies, chocolate, and spices.

Bacalao a la Vizcaina (Spanish-style cod).

Pre-Hispanic romeritos (a wild Mexican plant mixed with cactus and shrimp).

A "Christmas Salad" of jicama, beet, celery, apple, and peanuts.

Almond sweets from Toledo Marzipan.

Fried buñuelo fritters, dipped in honey.
One of the few Resorts that convey this superbly is Grand Velas Riviera Nayarit. Every Winter season they flaunt with one of a kind decorations throughout their property, that extends to the suites; starring exclusive Christmas amenities, from a traditional nativity scene to a real Christmas tree in-suite with presents!
This wonderful Christmas holiday is uniquely blended with a touch of Mexico's posada tradition to deliver an absolute moment of togetherness alongside the ones you cherish the most. This year they will feature The Gift of Now, a special themed program with exquisite culinary delights, Spa treatments, activities and surprises for all the family such as a Pirate and Mexican show, Santa's workshop, foam party, Christmas dinner, Santa's arrival and much more.