Five Inspiring Places to Practice Yoga in Puerto Vallarta and Riviera Nayarit
One of the reasons yoga is such a great discipline is because it can be done no matter where you are; at home, in a studio or even on vacation. Originally from ancient India, it is a sequence of physical postures for improving body-mind coordination and enhancing concentration.

The beach can easily help clear your mind; listening to the waves breaking on the seashore will awaken your senses and allow your heart to open. If you haven't tried it yet, here we share five inspiring places in Puerto Vallarta and the Riviera Nayarit to experience yoga in paradise.
Casitas Maraika – Cabo Corrientes (South of Puerto Vallarta)
This wooden deck – built right in front of the turquoise sea of Cabo Corrientes- makes Casitas Maraika a unique place to practice yoga, offering an exuberant tropical experience surrounded by a wonderful ecosystem.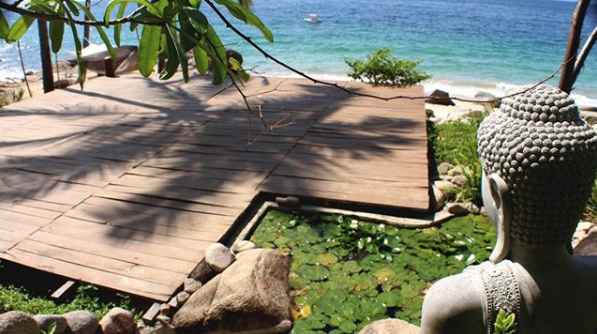 Grand Velas Resort – Riviera Nayarit
The gazebo terrace at Grand Velas Riviera Nayarit is an open space overlooking the Bay of Banderas. Here you will experience total relaxation as you breathe in the fresh morning breeze and feel the wind caressing your face.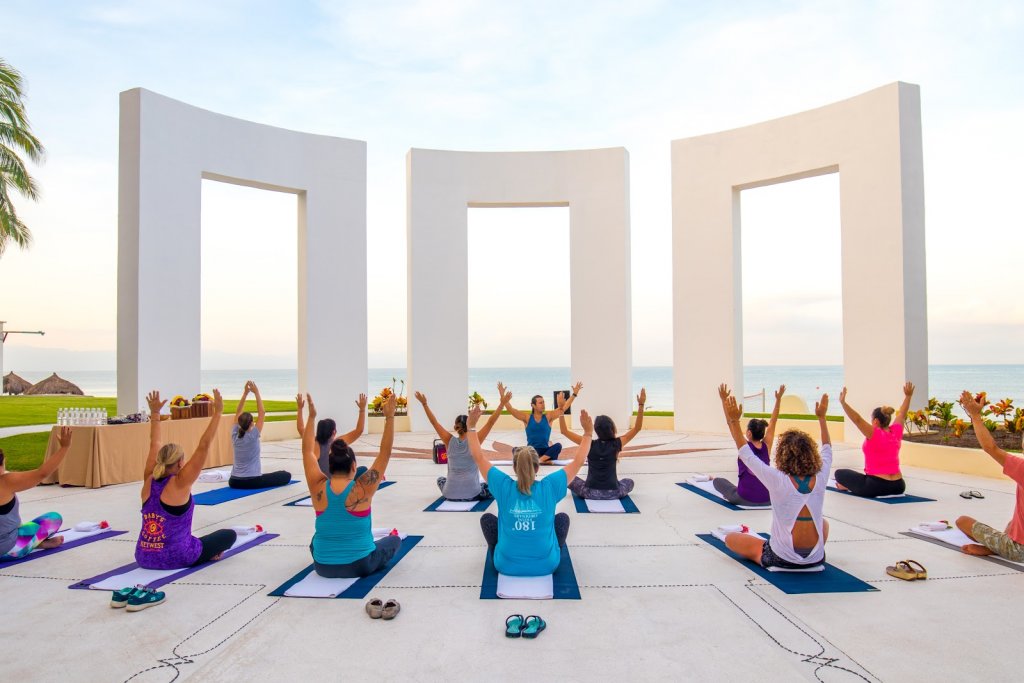 Playa Escondida Hotel – Sayulita
This natural stone platform, covered by a wooden gazebo and surrounded by palm trees facing the sea, is a peaceful place that is perfect for tuning in with nature and your inner self.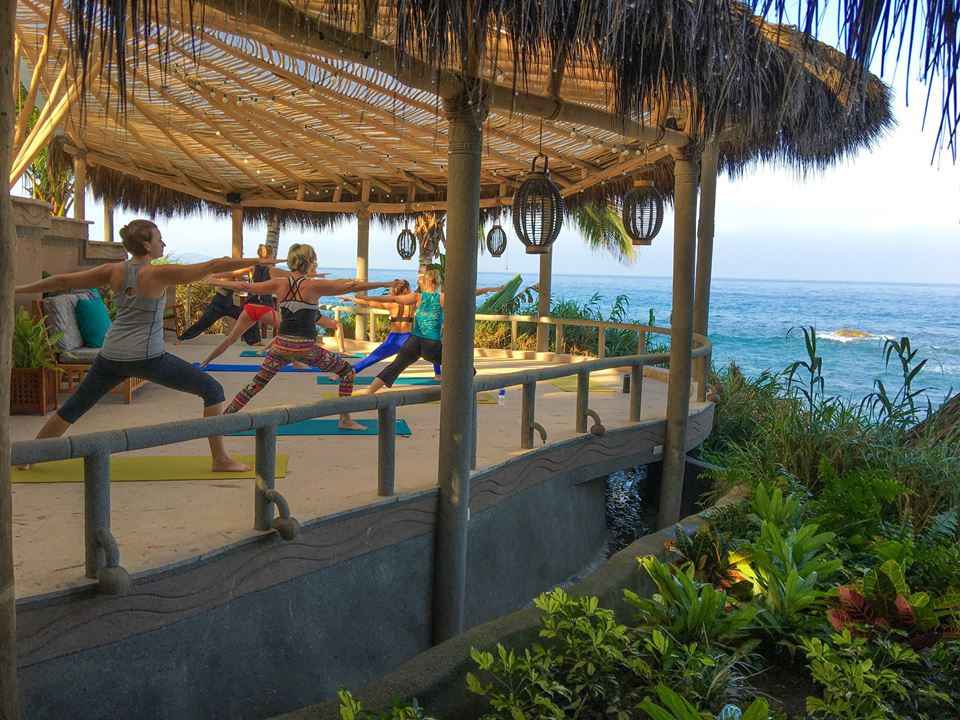 Velas Vallarta Resort- Puerto Vallarta
The pier in front of Velas Vallarta resort is our choice of one of the most inspiring places to do yoga. Take in a panoramic view of Puerto Vallarta with the majestic mountains of the Sierra Madre in the background. A perfect place to disconnect from the outside world and connect with your mind, body, and soul, here the sound of the waves and the tranquility of the beach create an ultra-relaxing atmosphere.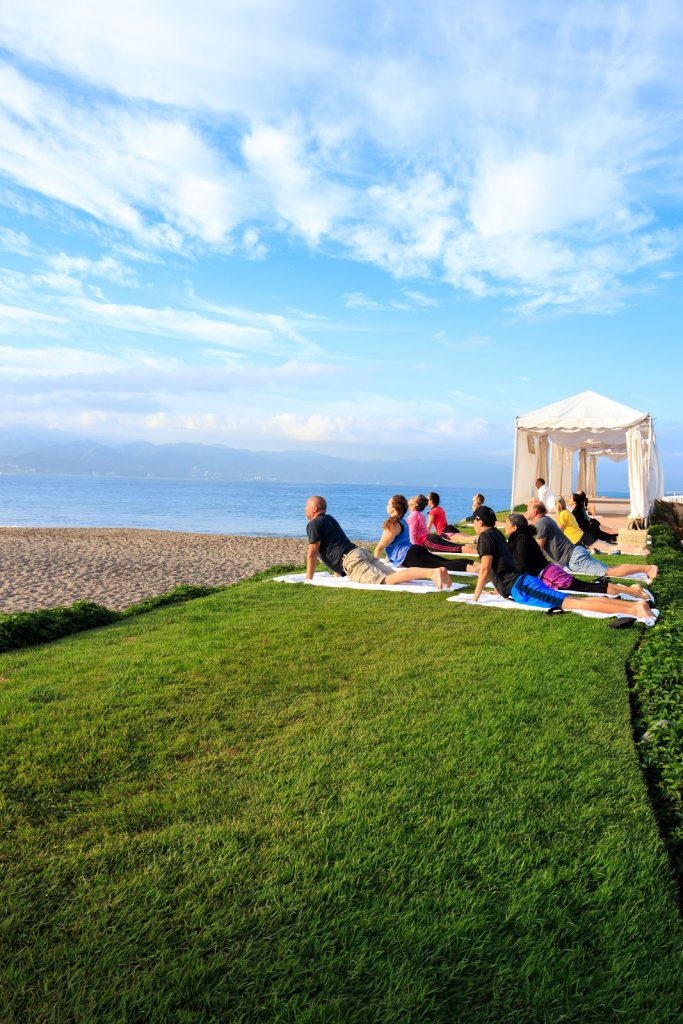 Xinalani – Cabo Corrientes (Quimixto)
This Yoga Retreat Center offers various ambiences to enjoy this discipline and its privileged location deserves to be mentioned, a wonderful oceanfront sand terrace in the middle of a lush tropical environment provides complete privacy, ideal for meditation and promoting mind and body wellness.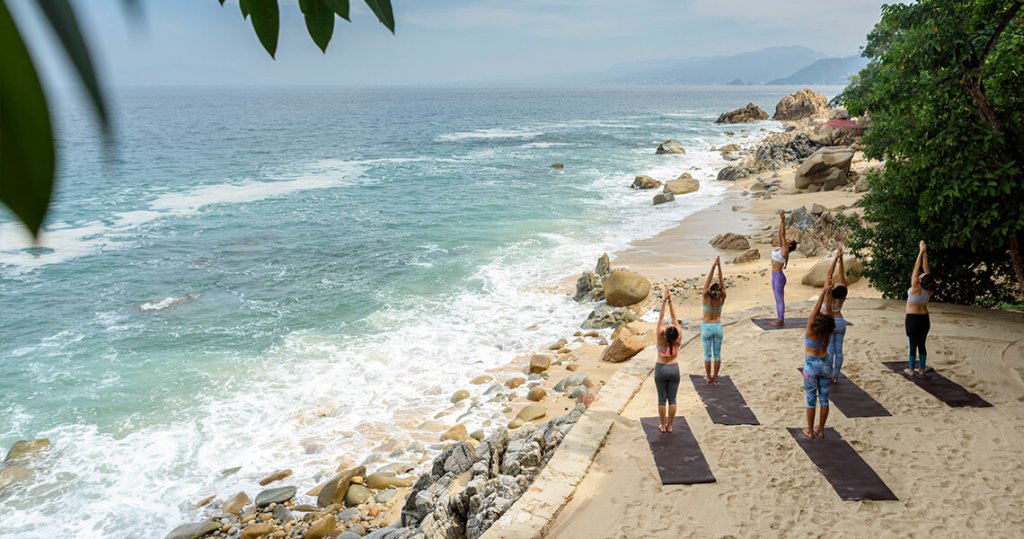 Whether you are experienced or a beginner in this discipline, dare to live the experience of practicing yoga in the paradisiacal beaches of Puerto Vallarta and Riviera Nayarit.
By Carlos Manzano.