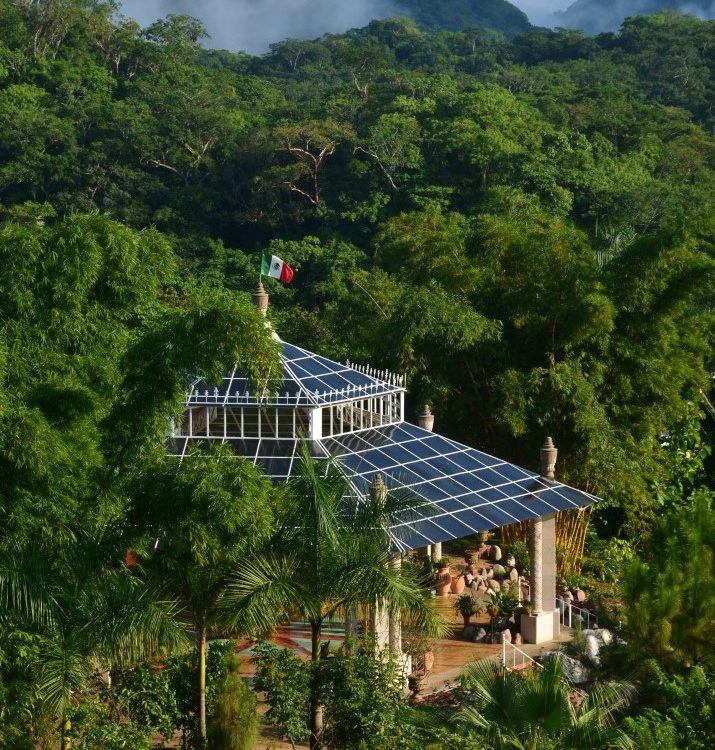 The coasts of Mexico are internationally known for their temperate climate and the infinite number of activities. While each destination has its own features, there is a tour in Puerto Vallarta that you simply cannot miss. Due to the area in which it is located, the greenery of its landscapes vibrates with life all-year-round, granting visitors the perfect opportunity to venture beyond its beaches.
On your next visit, you cannot miss the Botanical Garden, one of the Hidden Gems of Puerto Vallarta that highlights flora and fauna from different places, which gives even more value to your travel experience. From the moment you step inside, you are astounded by the smell of the damp soil and the magnitude of the trees. The garden is divided into several sections that allow you to see various species of plants and eventually the entire site. Just to give you an idea, in the Cactus Garden of the Galeana family, there are infinite plants with different sizes and shapes or in the Tropical Fruit Garden, there is an impressive collection of oaks, agaves, wild palms, and much more.
Among the corridors full of color, the section that separates itself is the Conservatory of Native Orchids of Mexico. Here you can discover about 300 of the 1,000 Mexican species of orchids. Its cultivation process is very particular, however, the temperature of Puerto Vallarta has shown to be beneficial for even some endangered species to reproduce. The highlight of this space is the atmosphere, as classical music is played in the background while you walk among an infinite harmony.
It is essential that you wear comfortable clothes since after touring the greenhouses and gardens, you can visit the mysterious jungle, worthy of an Instagrammable moment on the suspension bridge or the witness giant trees that make this experience an unparalleled adventure. If you are one of those people who permeate your house with plants of all kinds, you are going to want to take all the ones you see here, fortunately, there is a souvenir shop and a nursery where you can buy the ones that stand out to you the most.
But things don't end here, right next to the nursery is Hacienda de Oro restaurant and the perfect finish to a long day's walk. Delight your palate with typical dishes of Mexico whose flavors characterize its traditions amidst the breathtaking views of the Sierra Madre.
Rather than give it all away, pack your backpack and immerse in this incredible experience inside nature's backyard.
Original Post By Velas Magazine