June 1st, 1917 marks the initial event that resulted in the celebration of the Marines in Mexico. On this day for the first time, a 100% Mexican merchant ship sailed into the port of Veracruz. The Tabasco had an entirely Mexican-by-birth crew, and was under the command of High Sea Captain Rafael Izaguirre Castañares.
 
During World War II, two important events occurred. On the 13th and 20th of May, 1942, the Mexican oil tankers Potrero del Llano and Faja de Oro were sunk by German submarines lead by Captain Hermann Rasch; he assumed that all merchant ships in the area were allied with the enemy. Mexico was not yet involved in the war and its ships were unarmed and unable to defend themselves. This event spurred the country to enter the war against Germany.
 
Year after year, homage is also paid to the fallen crewmembers of the two ships.
 
The National Marines
Their essential purpose is to monitor and prevent any foreign invasion attempt. They also prevent fishing boats from catching the country's vital species for commercialization, in addition to being tasked with monitoring the integrity and autonomy of the national territory.
 
The Marines are divided into two areas: the Merchant Marines and the Navy.
 
Merchant Marines
Dedicated to commerce, including passenger ships and transport of goods; it is extremely important to the national economy as it is subject to, and operates to enforce, international treaties.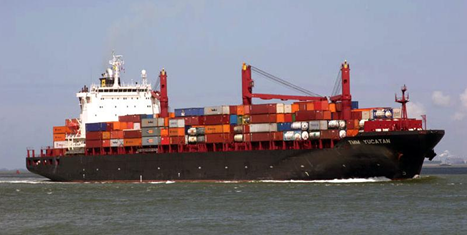 The Navy
Known as "The National Armada", it is responsible for maintaining the security of the nation's marine territory. The navy has coastguards, boats, patrol rafts, air squadrons, ships, carrier ships and even its own educational institution, The Naval Academy, established by Porfirio Diaz on July 1st, 1897.
On this day, various civic, cultural and athletic events are held in all coastal states of the country.
We salute our sailors!