Mukimono: Fruit and Vegetable sculptures

This art form originated in China in the 16th and 17th centuries during the Tang Dynasty. Since that time it has spread to countries such as Japan, Korea, Thailand, the Philippines and now Mexico.

Among the most common vegetables used are carrots, radishes, cucumbers, bell peppers and celery. The most often-used fruits are cantaloupes, kiwis, apples, watermelons, pineapples, papayas and citrus fruits such as oranges, grapefruits and tangerines. At Casa Velas a Mukimono demonstration is given once a week as an activity for guests, lead by Executive Chef Antonio Martínez.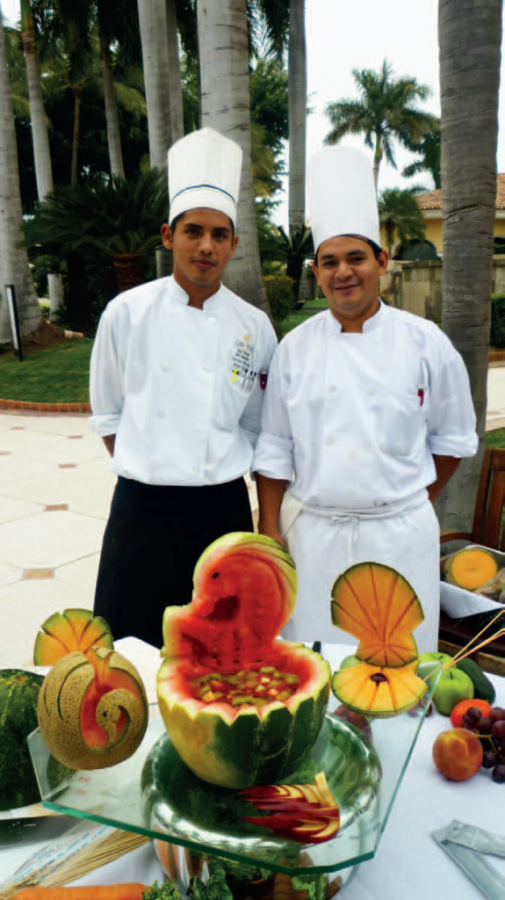 Related
Vallarta Nayarit Blog

Most indigenous communities, including the Huichol culture, tend to celebrate the equinox and solstice. This representative event has a deep meaning for the wixaritari as it…

Sofi Hernández

Most travelers look for a warm place to escape the cold during winter. This is not only a choice for us, but also a natural…

Sofi Hernández

The most romantic moment is here, love is floating all around and the idea of marriage proposals is hovering around couples. And there are incredible…