Mukimono: Art with fruits and vegetables
by Manuel Calderon de la Barca
This art form originated in China in the 16th and 17th centuries during the Tang Dynasty. Since that time it has spread to countries such as Japan, Korea, Thailand, the Philippines and now Mexico.
Among the most common vegetables used are carrots, radishes, cucumbers, bell peppers and celery. The most often-used fruits are cantaloupes, kiwis, apples, watermelons, pineapples, papayas and citrus fruits such as oranges, grapefruits and tangerines. At Casa Velas a Mukimono demonstration is given once a week as an activity for guests, lead by Executive Chef Antonio Martínez.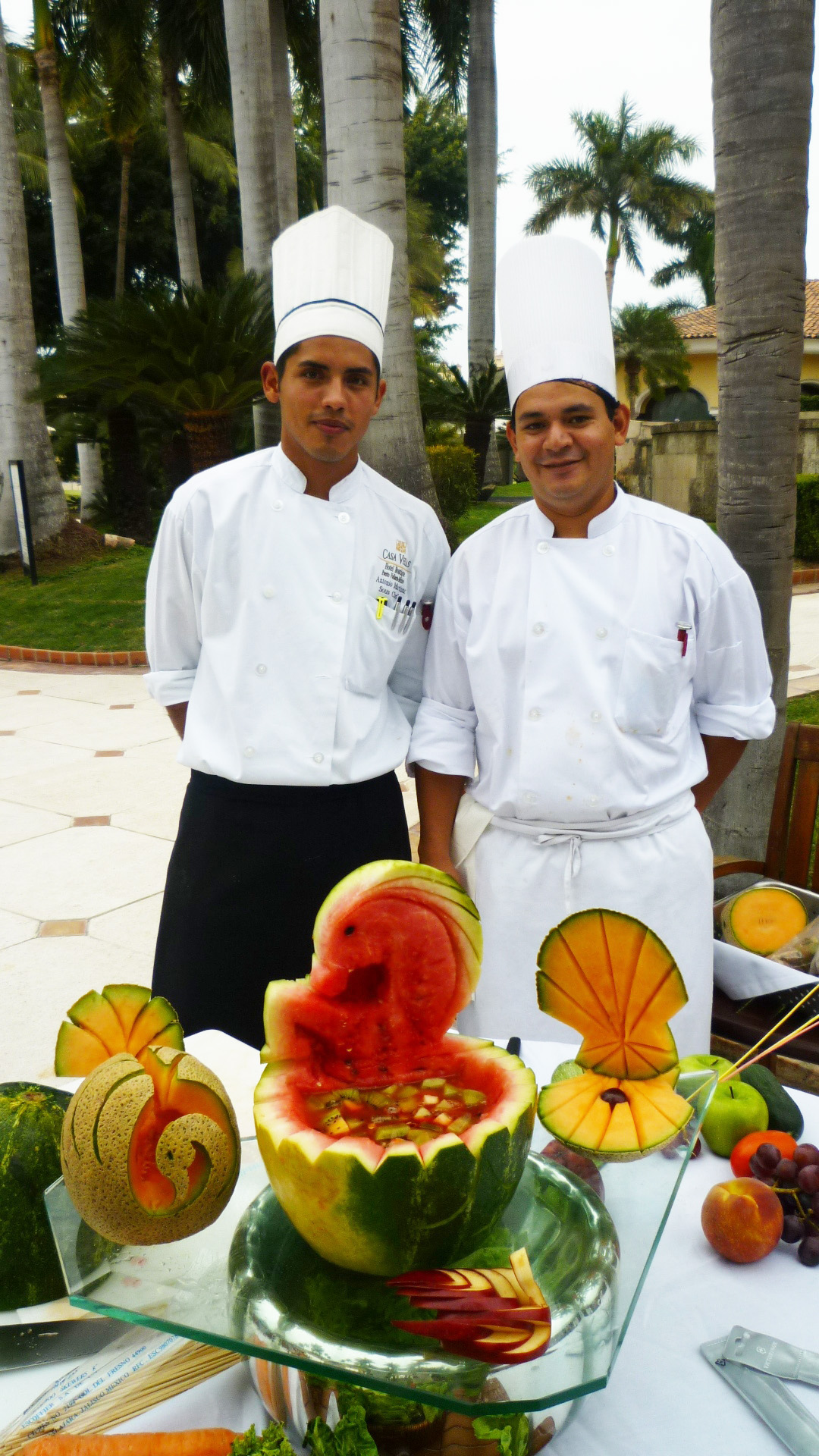 Related
Sofi Hernández

The most romantic moment is here, love is floating all around and the idea of marriage proposals is hovering around couples. And there are incredible…

Vallarta Nayarit Blog

Can you imagine a day in front of the sea with your favorite refreshing drink? A perfect day sunbathing, listening to the waves of the…

Sofi Hernández

Wellness Getaways are those that you can include in their itinerary activities related to experiences that balance your being.