Mother's Day: The Mexican Way
If you find yourself in Mexico on this special day, we hope you'll celebrate like a local and honor motherhood in the tradition of this extraordinary cultural environment.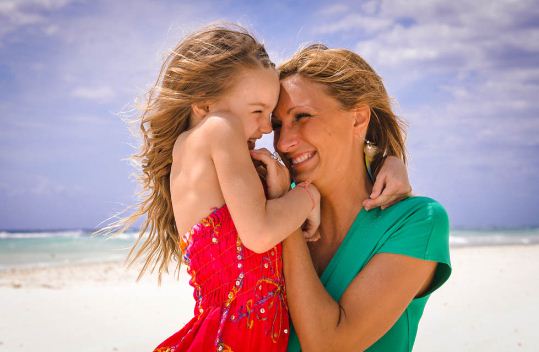 Just as in other countries, Mother's Day in Mexico is a special day. Celebrated on May 10th,  almost everyone takes the day off to enjoy this time with family. The "Día de las Madres" is an unofficial holiday that honors the role of the mother in society and is influenced by deeply rooted traditions.
In Mexico, love for the family comes first; therefore the most common way of celebrating is to make a family meal with mom's favorite dishes and gather everyone to share it. Afterwards, families attend mass at the closest church, where they usually organize a special mass centered on the Virgin of Guadalupe – she symbolizes motherhood in the Catholic religion.
Little children at school prepare shows for their mommies and give them handmade gifts and cards made in their art classes. Kids may dance, sing, act in a play or just hug and kiss mommy. The idea is to express gratitude and entertain all of the mothers.
But what makes this festivity so special in Mexico is the tradition older children have of gathering outside their mother's houses first thing in the morning to serenade them. Others may hire a mariachi band to wake their mothers to "Las Mañanitas" and thank them for being their support at all times.
In Mexico, mothers are the most important figure in the family and we make sure to celebrate them the way they deserve –with liveliness and joyfulness. If you visit Mexico, this is your chance to give Mom the best Mother's Day ever!
Cross-posted at Riviera Maya Blog
¿Buscas la versión en español?