Mismaloya Beach

South of Puerto Vallarta you will find the beach that made this place one of the most important visitor destinations in Mexico: Mismaloya.

This golden sandy tropical beach was the setting for the American film "The Night of the Iguana" with Richard Burton; Arnold Schwarzenegger's "Predator" was later filmed in this location as well, so if you are looking for a place that tells a unique story you cannot miss  Mismaloya.

Mismaloya is now a fishing village; its name comes from Nahuatl and means "place where you can catch fish with your hands". It is also the mouth of the river with the same name. On the map you can find it between the beach of Conchas Chinas and Boca de Tomatlán.

Along Mismaloya you can see attractive areas for diving, fishing and snorkeling. The best thing about this beach is that you are away from the hustle and bustle of the city, allowing you to enjoy the sun and clear relaxing waters. If you visit the region (and this area in particular) between the months of November to March you can observe different species, ranging from sea turtles to manta rays and humpback whales.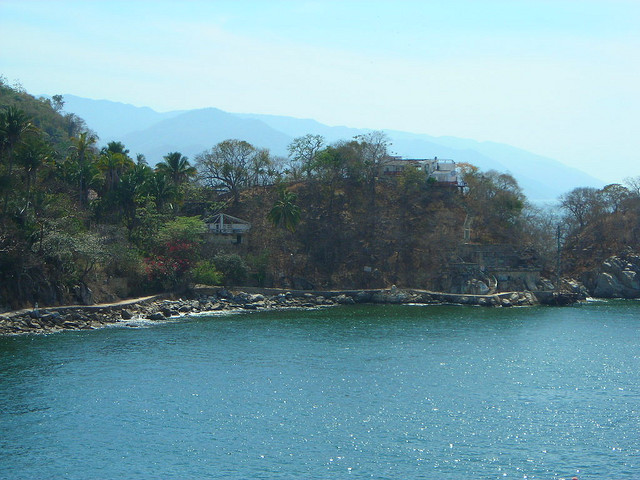 Once you are here, be sure to make the trip to Los Arcos National Marine Park. This is the deepest area of Banderas Bay, and its rocky structures rising up from the seabed make for an exciting challenge for expert divers and snorkelers.

There are many reasons to include Mismaloya on your list of places to visit in Puerto Vallarta– be sure to make it a priority on your next trip!

¿Buscas la versión en español?