Mexico's Tianguis Turístico 2013 to be held in Puebla
By Verónica Toro
Translated by Nyima Bieber
From March 17th to 21st, the city of Puebla will host the 38th annual Tianguis Turistico, or Tourism Fair, for 2013. The event is set to take place in the Puebla Exposition Center and will feature 500 businesses and 2,500 national and international exhibitors from 30 countries from accross the globe.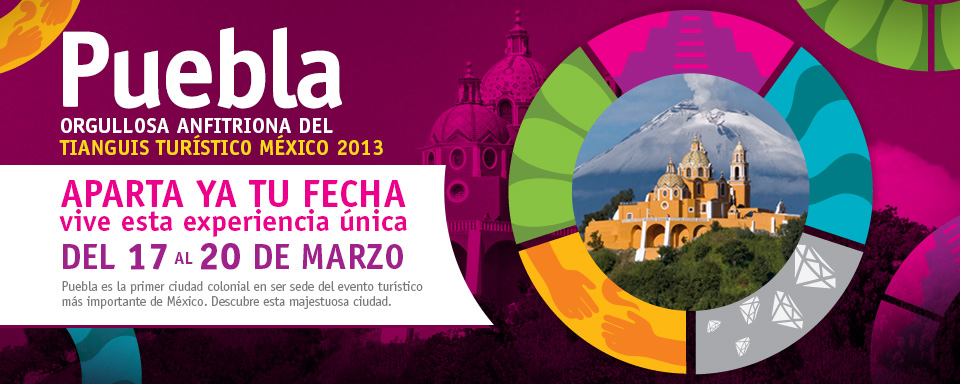 This fair is a promotional platform for commerce in Mexico, used to drive sales of tourism-related products and services in order to increase the flow of visitors from around the world. It is a grand exhibition of the attractive diversity, culture and natural beauty of Mexico.
With an investment of 70 million pesos, this event organized by the Ministry of Tourism and the Tourism Board of Mexico is expected to have an economic impact of over 30 million pesos more than the fair held last year in Puerto Vallarta – Riviera Nayarit. So far 513 buyers from Mexico and various countries have been confirmed. The Tourism Fair is also supported by the State Government, private sector and local authorities.
Among the range of activities scheduled are a grand inaugural celebration, wholesaler food events, business meetings and social events. The proceeds will go to strengthen the infrastructure and operations of the fair.
For more information, visit oficial tianguisturisticomexico.com.mx.
Image | Tianguis Turístico