A New Puerto Vallarta Market Brimming with Local Food & Artwork
Bringing the Vallarta-Nayarit community together for over 20 years, Biblioteca Los Mangos is now home to a weekly "buy local" market, 9:30am-2pm every Saturday. Stop by for the best flour tortillas of your life, funky fashion, & so much more.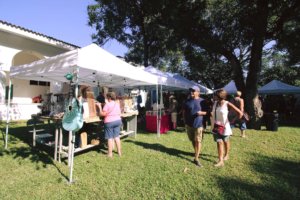 Local Food & Art Fill this Vibrant Puerto Vallarta Market
What:
Mercado Los Mangos
Where:
Biblioteca Los Mangos
Av. Francisco Villa 1001
When:
Saturdays, 9:30am-2pm
Now through May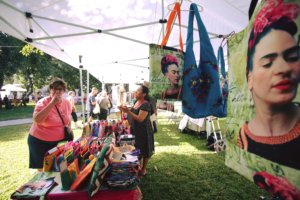 If you've been here on a weekend, you know that the most popular day to peruse the many outdoor Vallarta-Nayarit markets is Saturday. The open-air bazaar, or tianguis, has been a Mexican tradition for centuries, so it's no wonder that new ones keep popping up in towns like Puerto Vallarta. That's where you'll find Mercado Los Mangos, fresh off their opening day on January 28th. Now through May, shoppers are welcome to join 600+ fellow market-goers every Saturday morning, from 9:30am-2pm. Feel free to browse the homemade foods, snack at onsite eateries, design your latest look, and chat with local artists, all while children play in a colorful craft tent and live music fills the air.
Vendors You Don't Want to Miss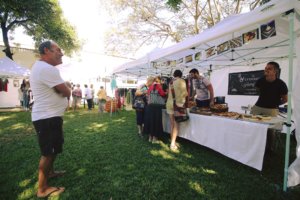 Focused on a "buy local" ethos, you'll only find food, fashion, and art made by artisans who call Vallarta-Nayarit home. Everything is exceptionally curated, but noteworthy standouts include:
Refreshingly herbaceous chimichurri sauce from Muy Green.
Refresca Aguas Artesanales' thirst-quenching fruit and herb waters.
Handmade guacamole, salsa, and chips at Produtos Tonan.
The legendary flour tortillas of La Regia.
Strictly local Mexican chocolate delights from Xocodiva.
Dressart's "Gypsy" dresses and accessories.
Argentinean food at Taco Tango.
A New Market, with 20 Years of History
Biblioteca Los Mangos has been a nexus of Vallarta-Nayarit culture since opening in 1996. In fact, no other library in the region compares to its expansive Spanish and English collection, as well as the practically endless amount of onsite community services offered each and every month.