Meet Marcelino – Velas Vallarta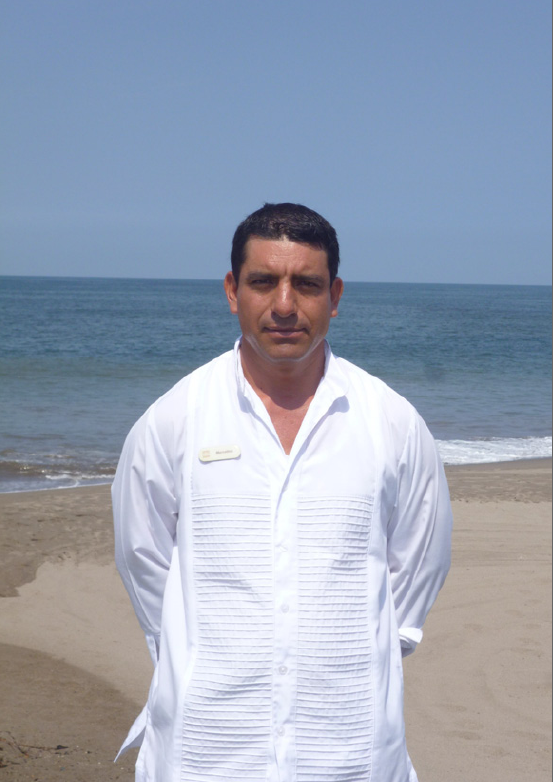 Name – Marcelino Jarquín
Position– Aquabar Waiter
Department– Food and Beverages
Time with the company– Four years
What is your daily motivation to do your job well?
Seeing guests happy and enjoying their vacations with the drinks I serve them. It also feels great to hear that they visited a place in Vallarta I recommended and that they really enjoyed it.
What are the elements you keep in mind when attending to guests?
I always try to remember which beverage they like and how they like it prepared, and I'm on the lookout for what they may need.
Do you have a memorable story about a guest to share?
I do have a funny one. You see, at Velas Vallarta we have several native iguanas that enjoy the gardens and the sun. They roam freely on the grounds. A guest once asked me if we could put the iguanas in a cage during the day, as she was afraid of them. I explained to her that the iguanas delight many guests young and old and that they are not dangerous. I also made sure she had a prime poolside lounge chair faraway from them!
What hotel activity would you recommend to your next guest?
Something you think they shouldn't miss. I would recommend that they go to the Mexican Fiesta we have every Sunday. The Fiesta has live Mariachi music, Mexican dance music and a great dinner with the best Mexican food around.
What do you consider is the difference between Velas Vallarta and other resorts in this destination?
I think we the employees make the difference. We receive guests with true warmth and quality of service and make them feel at home.