Marietas Islands: The Perfect Plan for a Sunday.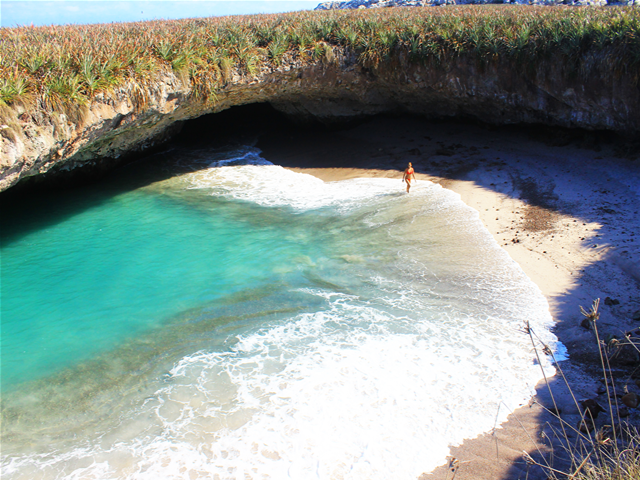 Due to lack of time I haven't had the opportunity to visit many of the wonders Vallarta-Nayarit has to offer; this is the main reason I decided to be adventurous on my day off. This time it was the Marietas Islands' turn for exploration.
It was Sunday at noon. I didn't have a specific plan for the day but the weather was perfect for a trip to the beach.
We arrived at Punta de Mita around 2pm in search of a boatman recommended by a friend. After finding him, we paid a small fee required by the SEMARNAT for the care of this protected area. Once ready, we sailed out towards Las Marietas.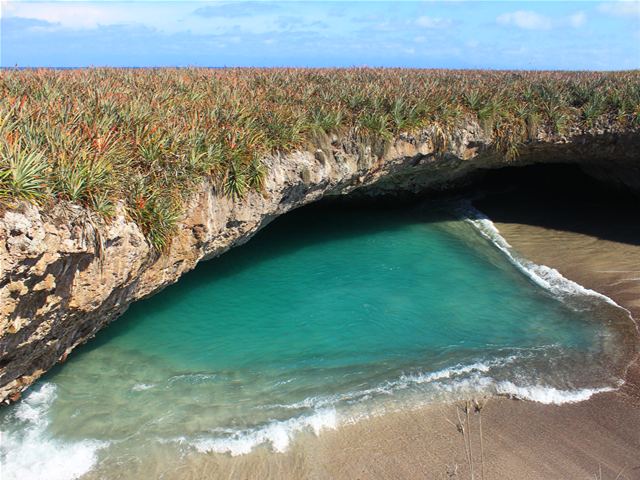 Las Marietas islands, or Tres Marietas islands, are known as a group of uninhabited islands with abundant marine life; they are protected from fishing and hunting by the Mexican government. Our guide told us that there are various animal species in the area including turtles, stingrays, octopus, dolphins, and the humpback whales from December to March.
After a 20-minute boat ride we arrived at our destination. In front of us were the famous and mysterious Tres Marietas – these impressive formations we had seen in books and magazines were finally right before our eyes.
The tour guide gave us specific instructions for wearing our life jackets; when we were ready we counted to three and jumped in to the clear blue water.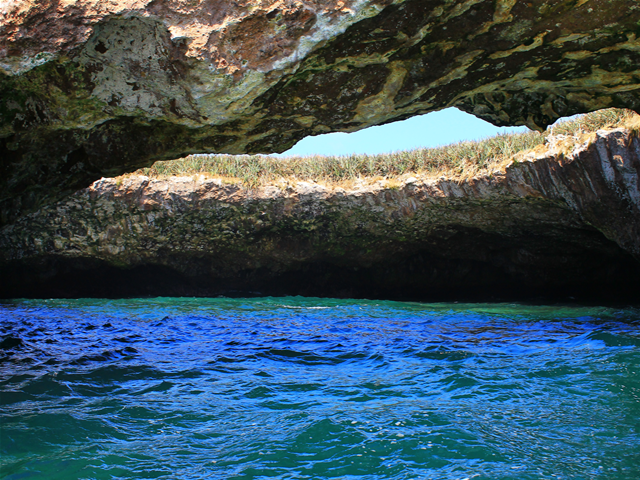 The only access to the island is through a cave, which is called the cave of love. Once inside it is spectacular; the water is warm and transparent. You can perfectly distinguish the fish swimming around you, not to mention that the tranquility of the place transports you to another world.
If you like to snorkel this is the perfect place! The depth is approximately eight meters, offering you a spectacular underwater view of life below the surface.
Visiting this natural gem is a once-in-a-lifetime experience; if you come to Vallarta – Nayarit, do take the time to come to Punta de Mita and make the trip.
¿Buscas la versión en español?