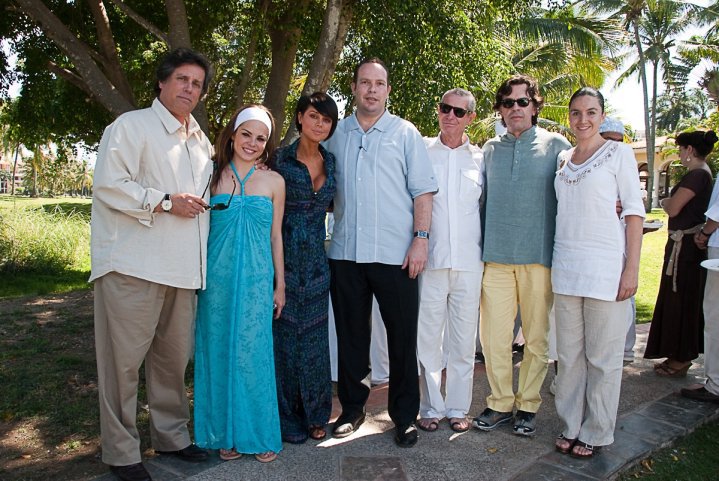 by Vanessa Martínez del Río
Filmed in 2011 against the gorgeous landscapes of Puerto Vallarta like the Marieta Islands and Yelapa , Mar de Fondo will soon make its debut in Mexican cinemas. Casa Velas was chosen as a location and host hotel for the film.
In this first work by director Raul Quintanilla, who has helped in the formation of actors such as Ana de la Reguera and Ana Serradilla, he opines that there exists in Mexico a generation of film makers who work hard to tell fresh and different stories; he himself tries to "touch" viewers with realistic subjects, nterweaving stories that deal primarily with instinct and highlighting the acting skills of his rotagonists: Sergio Basañez, Christian Meier, Lia Ferrer, Julio Bracho, Aura Christina eithner and Maria Jose Magan.
Quintanilla is also interested in supporting Puerto Vallarta as an exceptional beach destination and has such chosen to show its beauty in his work and promote it among Mexican travelers.