July's Best Events Come to the Riviera Nayarit
Summer is an exciting time in the Riviera Nayarit, with a full range of events coming up. You'll find plenty of sports activities like surfing and soccer, as well as music, fishing and much more.  
RHA Festival
Dates: June 30 and July 1

RHA is "where Waters flows" in Huichol and the festival is an indigenous reference that speaks to us about the journey of life, about water that flows, about water that evaporates; the water that rains and returns.
The festival is happening in the Marina Riviera Nayarit in La Cruz de Huanacaxtle, with a lineup of house music including international DJs like Green Velvet, Claptone, Dimitri From Paris, Catz 'N Dogs and more. Find more information at rha festival.
Pee Wee Surf League San Blas
Date: July 15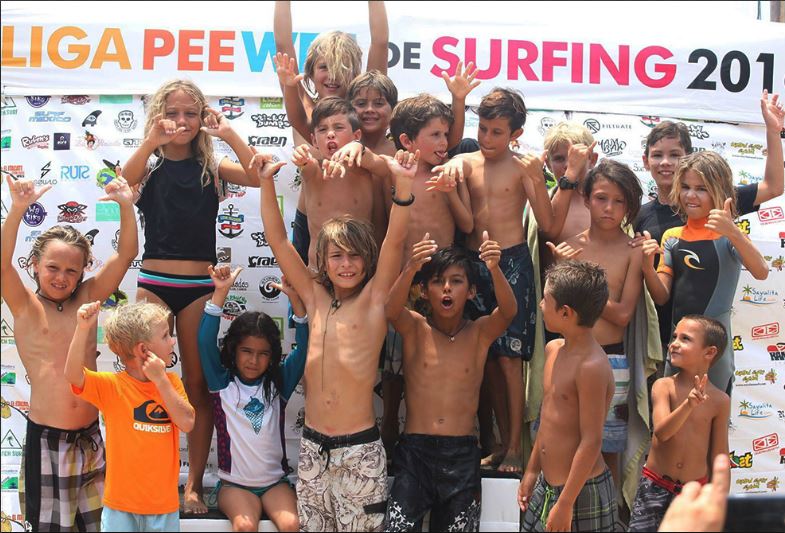 The Pee Wee Surf league is a tournament for kids ages 4-12. This year it's San Blas' turn to host the event, which tours different Nayarit towns in search of new talents in the sport.
To participate, kids must register before the competition, with parent authorization. Learn more about the Pee Wee League here.
Atlético de Madrid Summer Camp at La Patrona
Dates: July 17 to August 11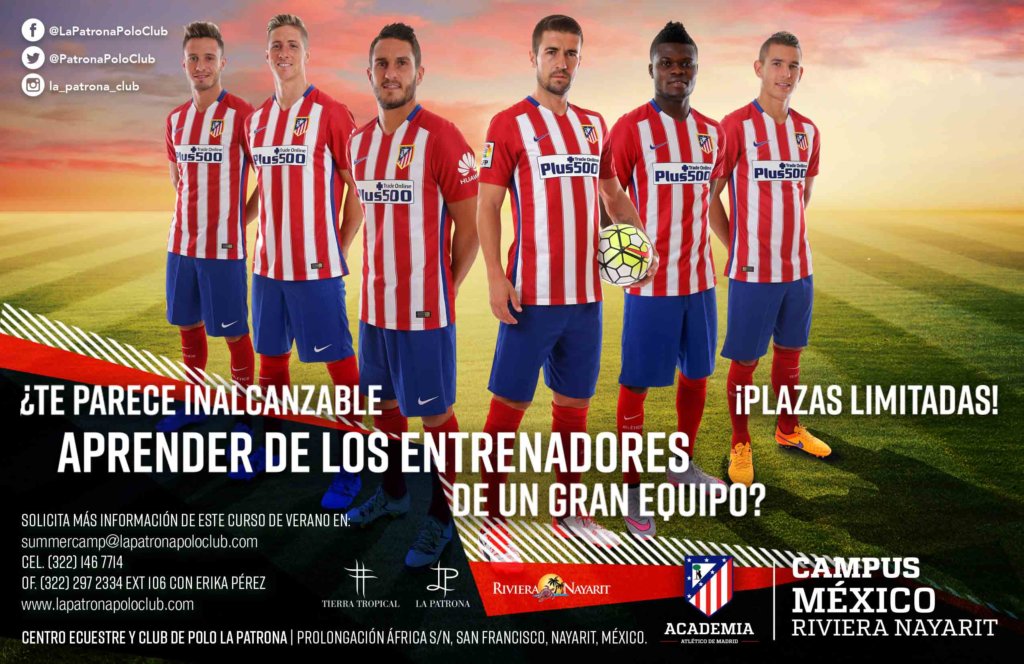 The Club Atlético de Madrid de España is holding a Summer Camp in San Pancho, at the La Patrona Polo Club. The camp is four weeks of training for players ages 6-18 who want to develop their technical and tactical abilities, become better players and enjoy an unforgettable experience with the Atlético de Madrid.
For more information, call 044 (322) 146 7714 or 01 (322) 297 2334 ext. 106, or visit their website.  
11th International Bay of Banderas Fishing Tournament
Dates: July 20-22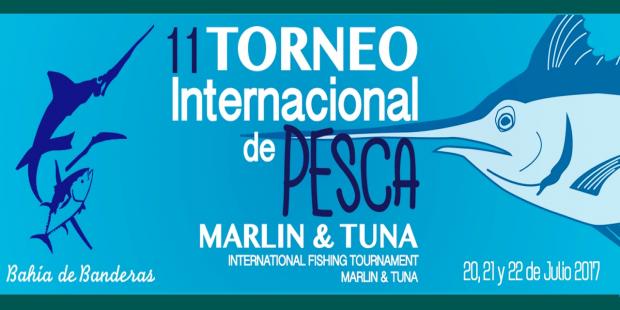 Organized by the Bay of Banderas Fishing Club, this traditional Marlin and Tuna fishing event returns to the Waters of the Riviera Nayarit, with Mexican and international participants.
Alongside other fishing tournaments in the area, the club aims to help make the Riviera Nayarit known as an international sport fishing destination. Find out more on the official website.
Mexican Surf Open (AMS)
Dates: July 21-23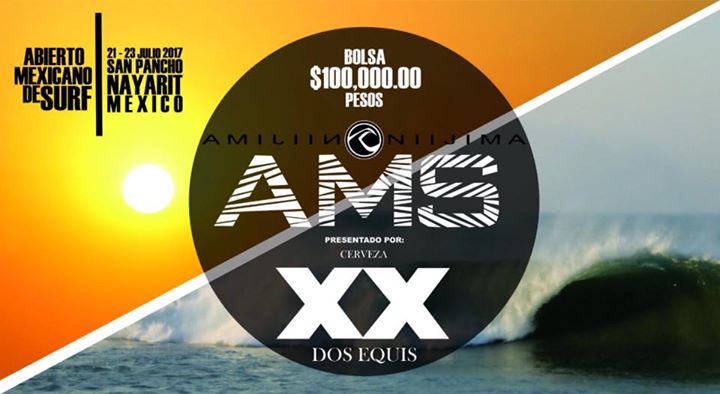 The Mexican Surf Open will be going on from July 21-23 (Niijima AMS ll), with professional and amateur Mexican and foreign surfers invited to compete in San Pancho for 100,000 pesos in prizes.
In addition to surfing there will be artistic displays, live music, cuisine and after-parties. Don't miss any detail of this event here.
Corona Sunsets, San Pancho, Riviera Nayarit
Date: July 22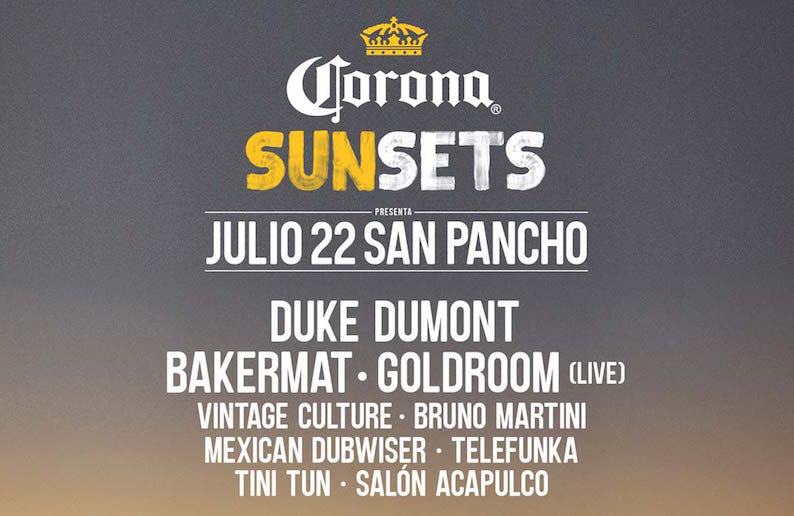 After conquering 17 countries, Corono Sunsets is back in Mexico for its fifth edition. Visit the Hacienda San Pancho in San Francisco, Nayarit to enjoy this magical sunset show with Mexican and international DJs headlined by Duke Dumont, Bakermat and Goldroom.
Corona Sunsets is a 100% Mexican concept with music, cuisine and activities. The festival starts at 2:00 p.m. and ends at midnight, and the atmosphere is something you can't miss this summer. You can get your tickets at Ticketmaster.
V Sea Turtle Festival
Dates: July 22 and 23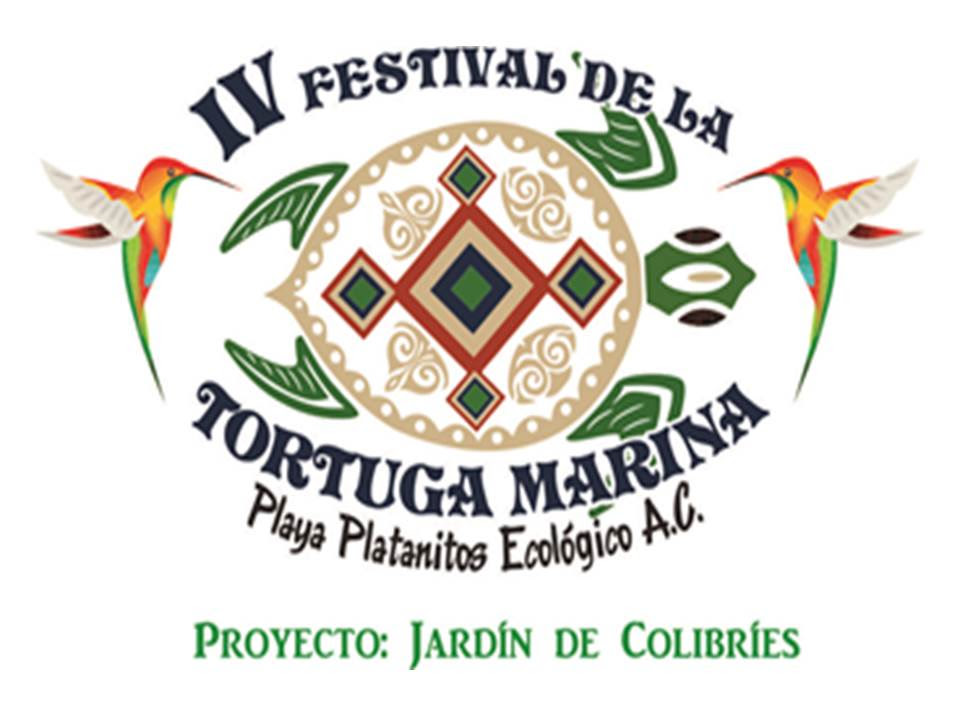 This festival features activities related to environmental protection and conservation of the sea turtle, in the Community of Platanitos in the Riviera Nayarit. As well as being a cultural, ecological and artistic event, there will be guided tours, sports events, a mechanical bull, beauty contest, recycling workshops, and information about the area's flora and fauna as well as the sea turtle.
The event concludes with a grand musical finale with the best local bands. Find out more on the Sea Turtle Festival's Facebook page.
If you're in Riviera Nayarit, check out at least one of these exciting events! All are perfect for enjoying a great summer day out in this beautiful destination.