By Verónica Toro
Translated by Nyima Bieber
 
Did you know? International Family Day was introduced in 1993 but officially established on May 15th, 1994 by the General Assembly of the United Nations.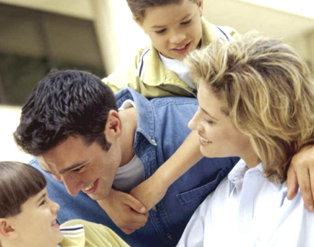 This occasion is used to raise awareness of the importance of family as the nucleus of society, and its significance in the process of individual socialization. The General Assembly currently strives to increase and encourage the creation of programs to strengthen and promote family ties.
 
It also seeks to educate the public through conferences, courses, radio and television programs, and cultural activities which emphasize different issues that affect families.
 
Activities to Enjoy as a Family
International Family Day is also an excellent 'excuse' for celebrating your unique family relationship or just spending quality time together. The following are just a few recommendations for family activities in Puerto Vallarta y Riviera Nayarit.
 
Bird Watching
This is a special tour where you can see over 350 species of birds in a variety of ecosystems and habitats. You'll have a chance to spot the Cara Verde, the Mexican Cacique and Masked Woodpecker among many others. In addition to these tropical birds, you may also see amphibians amidst the lush flora of the region.
 



 
El Cacique mexicano
[Fuente] avesdemexico.com
Snorkelling
Whether you head off to Punta de Mita, the Marieta Islands, Mismaloya or Los Arcos, this family activity cannot be missed. Visit a marine bird sanctuary and swim with tropical fish, coral, sea turtles, whales and manta rays.  
Los Arcos
[Fuente] www.vallartadiscovery.com
Swimming with Dolphins and Sea Lions
There are many venues in the area offering this type of excursion. The activity varies in many ways; from a simple encounter with dolphins or sea lions or an interactive swim session where you can hang out with, pet, play or even train with these creatures for a day.  
Swiming with Sea Lions
[Source] www.vallarta-adventures.com
Releasing Sea Turtles
This event occurs between July and December. Many hotels offer guests the chance to release baby sea turtles as part of their species conservation programs. The hatchlings are released into the sea to find their way on their own.  
The best time for this is at night, as sunlight can be disorienting and hinder their safety from other species.  
Released Baby Turtle
[Source] visitapuertovallarta.com.mx
Whale Watching
This is a grand opportunity for witnessing the majesty of the natural world. The migration of humpback whales occurs between the months of December and late March, and is a spectacular sight to see. Whales can be observed very close to the coast, breaching and swimming as they search for a mate or the perfect place to give birth to their young.  
[Source] www.mexicodestinos.com
Expeditions in the Sierra Madre Mountains
If water adventures are not for you, we have an infinite number of things to do on shore. Tours of the Sierra Madre run the gambit from simple rides on trucks or by mule through rivers and roads, tasting exquisite Mexican cuisine, forest walks and up-close interaction with the lush flora and fauna.  
Eco-tour of the Sierra Madre
[Source] www.vallarta-adventures.com
Zip-Lining
Flying may be impossible but zip-lining comes pretty close! The lines take you through the tall trees and vines of Puerto Vallarta and the Sierra Madre. Cross rivers at full speed and high altitude during this aerial adventure, and experience an adrenaline rush like no other.  
These and many more surprises await you, regardless of the date of your visit. Family deserves to be celebrated every day of the year and in
Puerto Vallarta
and
Riviera
Nayarit
you can experience exciting new things together!