How to arrive to Boca de Tomatlán?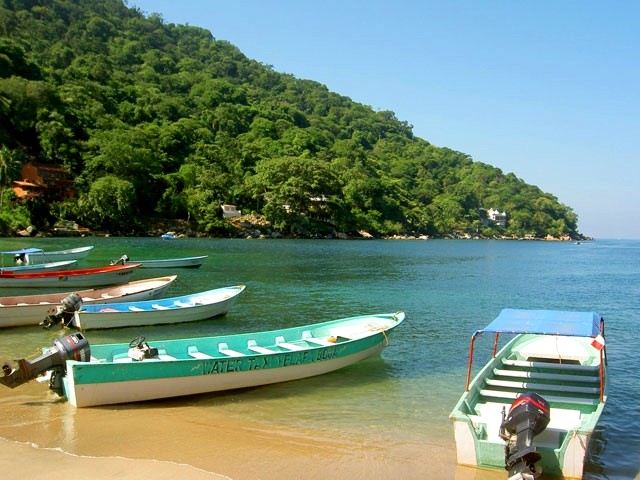 The fun in Vallarta, on many occasions, ends up on the famous beach Los Muertos. Nevertheless there's another roadwaiting to be explored.
For those who have planned a visit to Vallarta, or if you live here, you simply must get to know the most southern shore.
The route is simple- if you have a car, take the road to Barra de Navidad. The view is impressive; on one side you have the sea, and on the other, the mountains. Along this road the beaches you may enjoy are: Conchas Chinas, Punta Negra, Palmares, Gemelas, Mismaloya and finally Boca de Tomatlán. From the latter you can take an aquatic taxi, commonly known as a lancha, to take you to the most beautiful beaches, which are only accessible by water. You just need choose the one you like the most according to the color, type of food or the weather.
If you don't have a car, don't worry- there are urban buses that cost only 7 pesos. They are orange and say Mismaloya /Boca- they leave approximately every 15 minutes.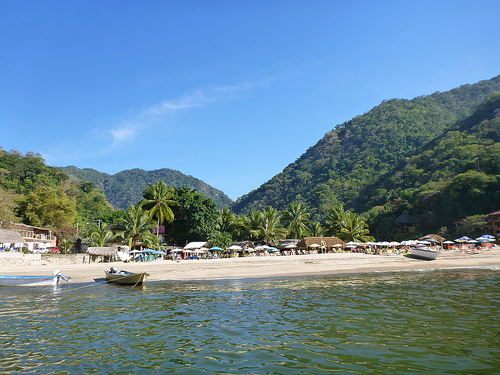 If you decide to stay in Boca de Tomatlán, you'll have the river that comes from the mountains and ends at the beach. It does not have waves and will let you truly relax, as the landscape is surrounded by mountains. The weather is very nice, although the water is a little bit cold. You can always find fishermen throwing their nets to the water to catch some tasty fish.
Near the beach you will find mini markets and restaurants, ideal for when it's time for lunch. But, if you have a limited budget, you can always bring your own beverages and snacks before getting on the bus. Or, just bring simple food in order to avoid spending money there.
The recommendation is to bring an umbrella to avoid sunburn. Also, don't forget sunscreen, a hat and of course, enough energy to enjoy the unique adventure of experiencing this paradise.
¿Buscas la versión en español?