Having Fun on Vallarta-Nayarit's Malecon
Translated by Nyima Bieber
–
"The Malecon is an absolute must when you visit Vallarta-Nayarit; it's also a hotspot for locals on the weekends."
–
This mile-long oceanfront
boardwalk
is located in
the city center
and is close to
the romantic zone
; it was recently renovated to make it even more attractive for those who love to stroll under the moonlight or the bright sunshine.
Here you can people-watch at any time of the day; some people are just passing through; they stop to take pictures in front of the sea, near a flashy nightclub, or next to the sculptures –the most famous of which is the iconic Puerto Vallarta seahorse.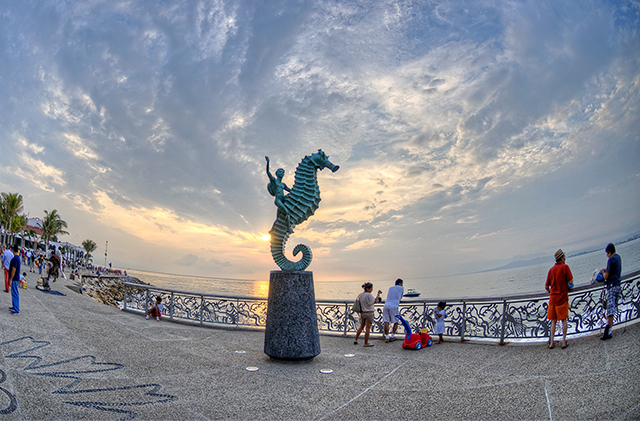 The Malecon is divided into two parts: you have the ocean view on one side and the bars, restaurant, and nightclubs (very crowded) on the other. When you start off at the beginning the first things you see are paintings by local artists, beach souvenirs, cartoonists, cotton candy, candied apples and Vallarta's famous  tuba drink sold by local producers (if you haven't tried it, do, I'm sure you will love it.)
Along the way you'll see people from all over the world; you'll be accompanied by music, the sea breeze will perfume the night and after a long walk there is always an entertaining show to watch in the amphitheater next to the Malecon's arches. Various local artists perform here, from clowns to singers and dancers- and the best part is that the shows are free!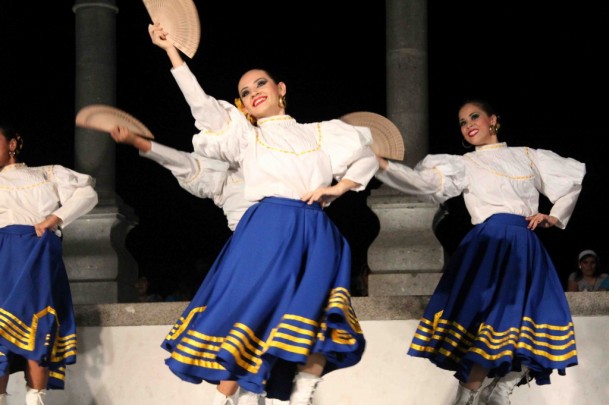 If your plan is to dance, drink or eat you have plenty of options to choose from. There are numerous clubs, restaurants and coffee shops; all with ocean views.
For your next trip, visit
Vallarta-Nayarit
and don't miss the opportunity to take a relaxing stroll down this
beautiful walkway
. Allow yourself the time to discover the beauty of this special Mexican port and see why it is one of
the best vacation choices
out there.