Grand Velas Becomes a Game-Changer Among All-Inclusive Resorts
Sensory Experiences Combine Flavors, Aromas, Music & Visuals of Mexico
Playa del Carmen, Mexico (March 13, 2012) – The restaurants at Grand Velas Riviera Maya and Grand Velas Riviera Nayarit compete with the best restaurants in Mexico, if not the world. Not willing to be categorized with other all-inclusive resorts (where cuisine is so often an afterthought), Grand Velas has created individualistic restaurants with the goal of each becoming the best in its respective genre, able to compete head-to-head with top luxury resorts' and independent world-class restaurants.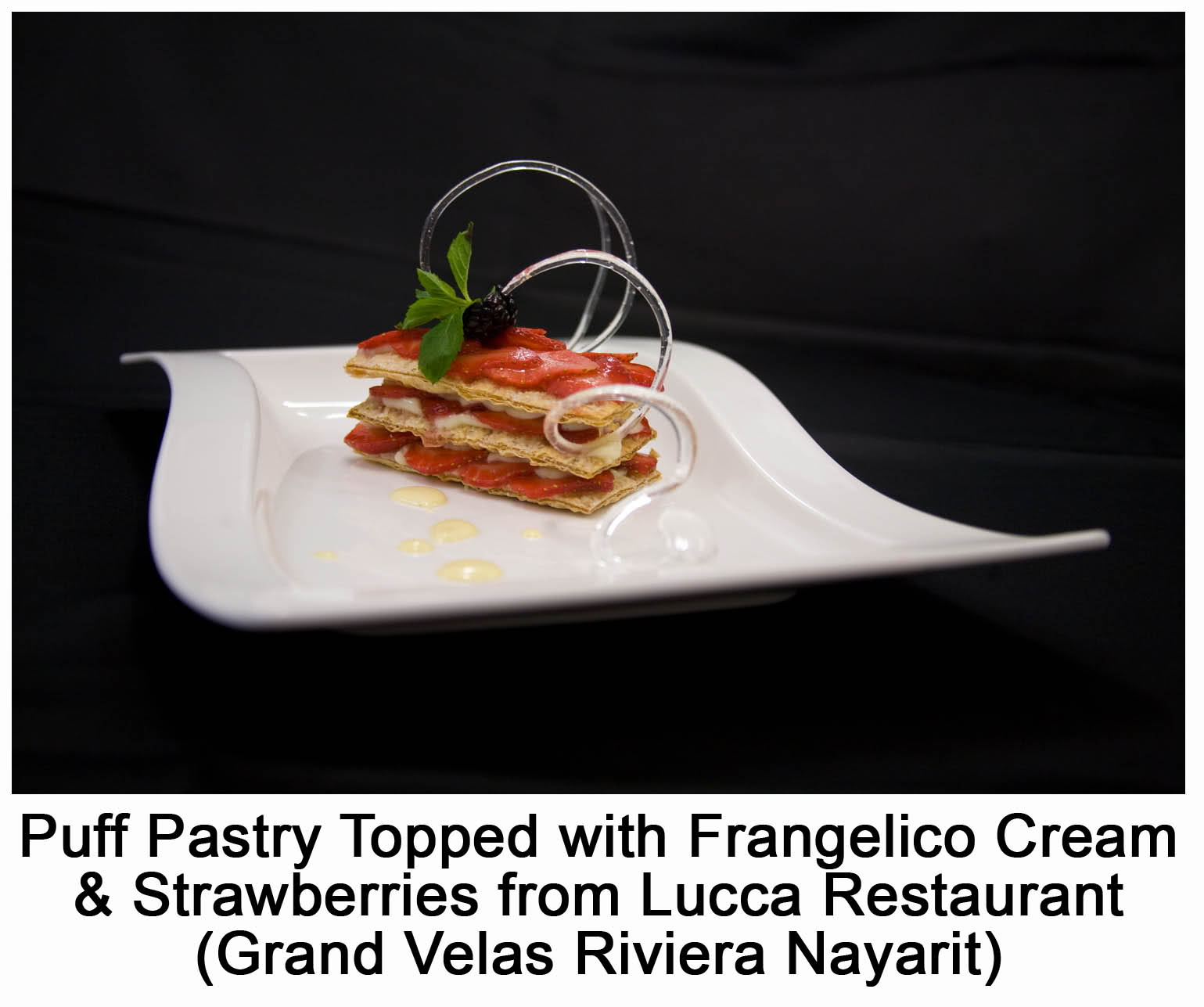 "Our restaurants are comparable to the finest free-standing restaurants in any of the world's leading culinary capitals," assures Patrick Louis, corporate executive chef and F&B director at Grand Velas. (FYI: During his culinary apprenticeship at three-star Michelin restaurant Le Gavroche in London, Louis manned the kitchen with a young Marco Pierre White— now one of England's most revered chefs – as well as Gordon Ramsay before they all moved their own way.)
Each of the fine-dining restaurants at the AAA five-diamond resort in Playa del Carmen, for example, cost between $1 million and $3 million to design and build, and each is staffed with talented and acclaimed chefs with experiences in some of the finest kitchens around the world. For resort guests, meals and beverages (always top shelf) at any and all of these restaurants are always included in the daily rate. The exceptional lineup includes Piaf (French haute cuisine), Cocina de Autor (modernist/molecular), Frida (contemporary Mexican), Lucca (Northern Italian), Chaká (Mexican regional cuisine), Sen Lin (Asian), Bistro (casual French) and Azul (classical Mexican and international). Grand Velas Riviera Nayarit operates slightly different versions of Piaf, Frida and Lucca, but the concepts are the same.
The Riviera Maya's Cocina de Autor showcases the cutting-edge cuisine of celebrity chefs Bruno Oteiza and Mikel Alonso, owners of the famed restaurant Biko in Mexico City. The two Spanish-born chefs trained under Spain's legendary Juan Mari Arzak, and along with their own rising-star chef de cuisine, Mexico-native Xavier Pérez Stone, the team has created one of the most avant-garde restaurants in the country, blending the renegade spirit of the Spanish Basque Country with the flavors and finest local products from the Riviera Maya and elsewhere in Mexico. An amuse-bouche, say, might arrive as a spherification of gazpacho or perhaps a pickled Riviera Maya sardine balanced atop a fried tortilla chip.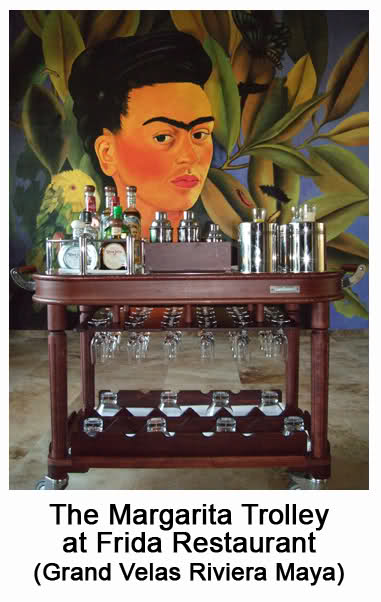 Frida, the resort's destination Mexican restaurant, serves modern Mexican fare in an elegant indoor/outdoor setting with a bougainvillea-covered terrace overlooking the beach. A roving mixologist visits every table with a top-shelf tequila trolley, concocting a variety of seasonal margaritas, from the classic Cadillac to a more avant-garde coconut version served straight-up in a chilled flute, rimmed with toasted coconut.
And at Piaf, native Frenchman Michel Mustiere serves foie gras, escargot, black truffles, duck confit, and pillowy soufflés in a cabaret-inspired dining room awash with Swarovsky crystals and red velvet—a lavish ode to the great, late singer/actress from whom the restaurant borrows its name.
Additionally, Velas Resorts has teamed with Tres Generaciones Tequila and luxury spa brand Natura Bissé offering a series of sensory culinary experiences that combine haute cuisine, the finest tequila, ambient music and the aromas of natural essences. Lead by the resort's sommelier and spa staff, along with highly regarded guest chefs, guests will participate in four-course dinners that deliver full-sensory experiences encompassing the unique flavors, aromas, music and visuals of Mexico.