Flyboard: An Out-of-this-World Experience
Translated by Nyima Bieber
Being propelled up to 12 meters over the water is part of the excitement of Flyboard, an extreme sport that allows you to live an out-of-this-world aquatic experience.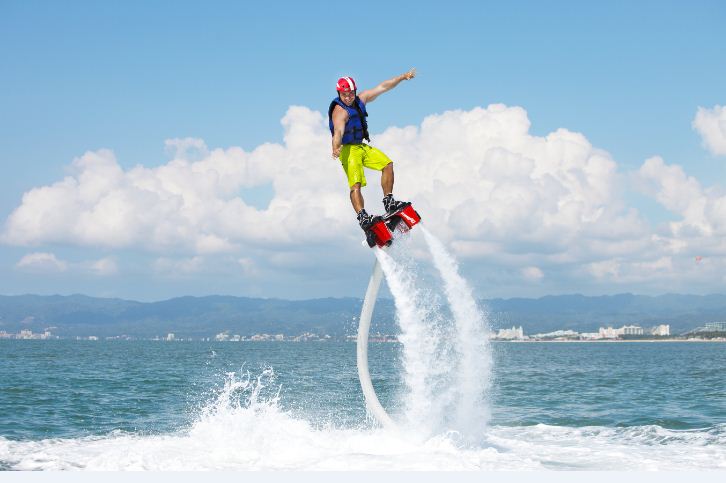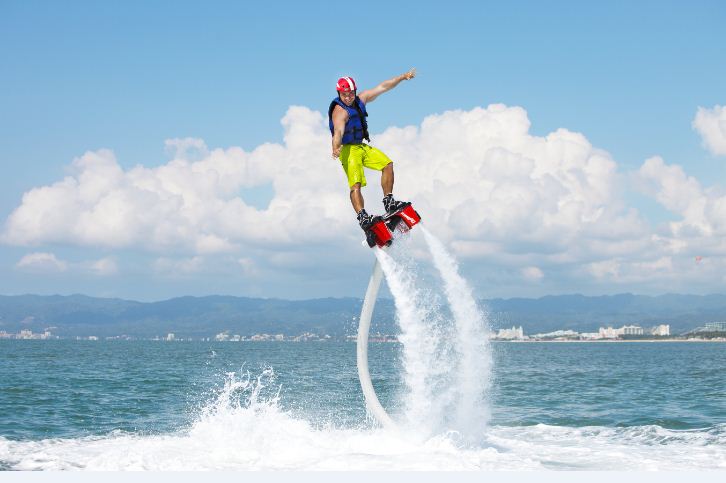 Created in 2011, this new sport had its first world cup competition in 2012, having made quite an impact on its followers. Flyboard requires the ability to maintain your balance while standing on the board, as strong jets of water blast from your arms and feet to rocket you into the air. The very fact that it is new gives it an air of exclusivity- it can't be practiced just anywhere and you need special equipment to do it.
Although it might seem complicated, people who have been Flyboarding say "It's not that hard. It takes you about ten minutes to be able to go up". Overall, it's amazing to be able to see yourself "flying" over the water.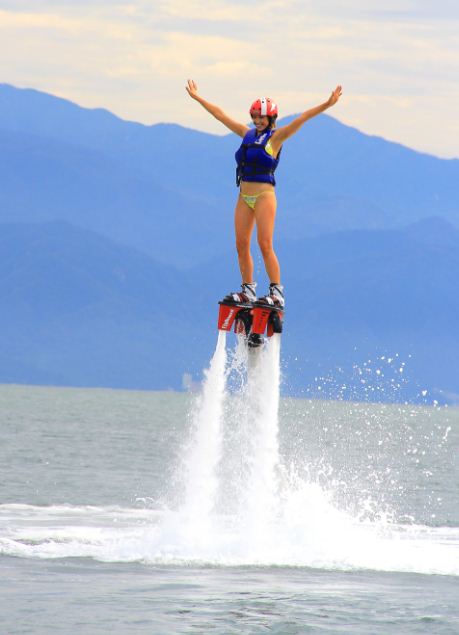 To go Flyboarding you need little more than the desire for an adrenaline rush in and out of the water. You'll have qualified instructors to explain how to do it and help you have maximum fun as you try out tricks and jumps. It's like snowboarding or surfing– with the right guidance you'll be up and going even on your first time out.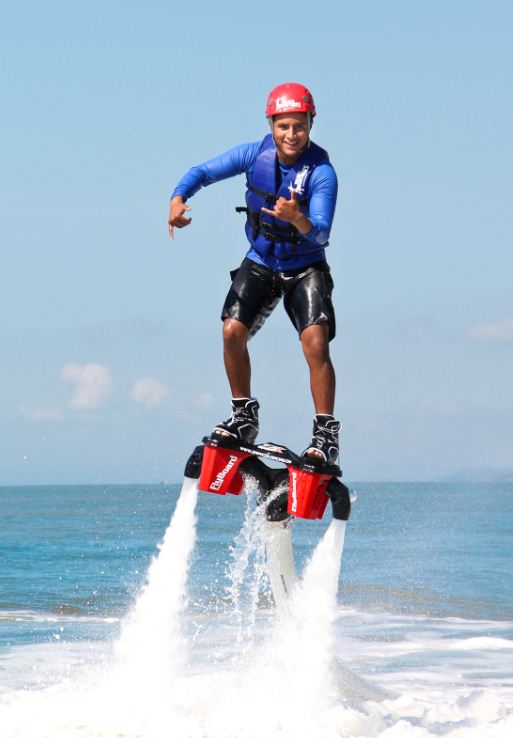 In Vallarta-Nayarit the sport has quickly become one of the most sought-after activities, particularly at Grand Velas Riviera Nayarit resort where you'll find a special Flyboard-inclusive package. The resort also offers the opportunity to enjoy one of the best All-Inclusive on the Bay of Banderas; rated Five Diamonds by the AAA, it features a world-class Spa, gourmet restaurants, infinity pool and Kids Club with a wide range of activities.
If you're looking to do something new and unique, Flyboard is an amazing option. Check it out during your next vacation and enjoy an out-of-this-world experience with family and friends!
¿Buscas la versión en español?