First time at Puerto Vallarta? Find useful tips for planning your trip!
If you are planning a visit to Puerto Vallarta for the first time, Grand Velas Riviera Nayarit would like to share with you, some important facts that need to be considered. Please take a look to this useful informartion.
Puerto Vallarta's International Airport: Visitors are advised to take precautions on their way out to immigration after landing, since they will be prompted by time-share promoters -who may be quite persistent- to take a look to all kind of properties in Puerto Vallarta. Please just take your way and pay no attention to their offers.
It is strongly recommended that you make your arrangements of transportation before you arrive to Vallarta, so you assure there will be someone to guide you through your way out and will have a unit ready for you. This will and keep you away from the distress.
. . . . . . . . . . . . . . . . . . . . . . . . . . . . . . . . . . . . . . . . .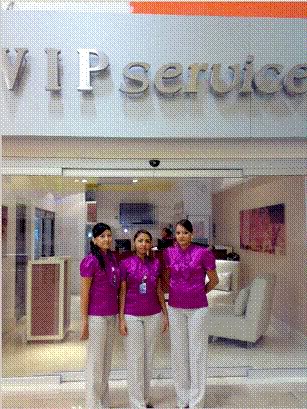 Concierge at Grand Velas Riviera Nayarit
will be glad to make the arrangements for you.
Please e-mail us at concierge@grandvelas.com.
You can feel free to approach the VIP service office
which works together with the hotel it will be a pleasure to assist you.